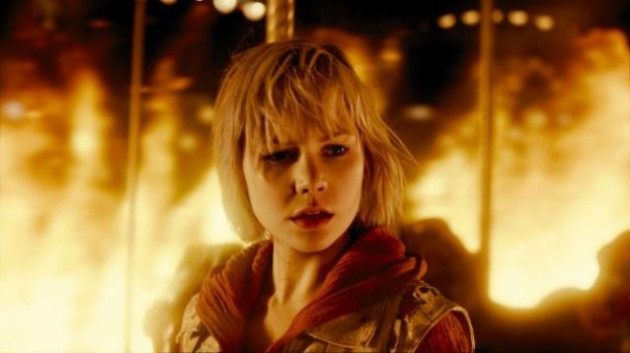 Open Road Films has confirmed that the sequel to 2006 horror movie Silent Hill will hit British cinemas on Halloween and has released the first trailer for the new film.
The film, Silent Hill: Revelation 3D, will see veteran British actor Sean Bean reprise his role as Christopher Da Silva, father of Sharon, whose drawings and sleepwalking lured the family into a demonic dystopia in the first film.
Although the Da Silva pair have changed their names to Harry and Heather Mason by the time Revelation begins, they are soon transported back to the horrors of Silent Hill for the sequel - and all the original characters, including the hatchet-faced demon Pyramid Head, are waiting for them.
Revelation is closely based on the video game Silent Hill 3, a key part of the Konami game series which inspired the film franchise.
The 2006 film earned considerable acclaim for its terrifying visual effects, and it appears that Resurrection will achieve a similar visual standard, albeit with several scenes that have clearly been designed for the 3D market, with knives, blades and creatures lurching towards the camera.
However, it remains to be seen whether the sequel will improve on the plot of its predecessor, which often represented little more than a montage of familiar sights crudely stitched together.
Audiences will be able to make up their own minds on October 31.
See the trailer below: