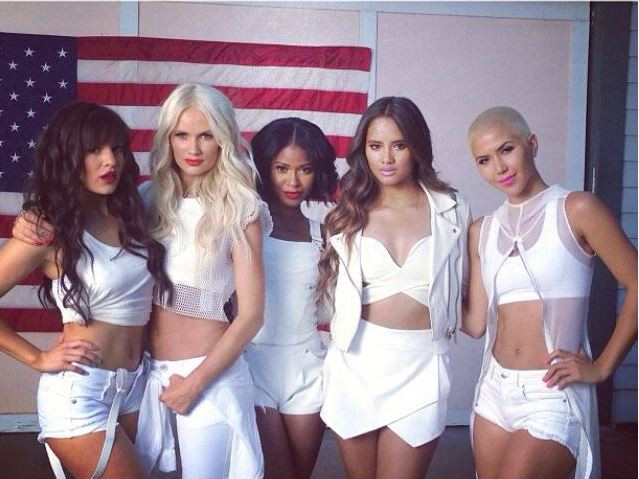 American actress and singer Simone Battle, member of the girl pop group G.R.L. has been found dead, after an apparent suicide.
The former X Factor contestant was found hanging in a bedroom closet in her Los Angeles home. She was 25.
G.R.L. member Natasha Slayton took to her Instagram to share her shock.
"I really don't know how to form thoughts and words rights now. I am inexplicably heartbroken and overcome with sadness over the loss of our best friend and sister, Simone Battle. I am so grateful to have shared some of the best experiences of my life with her, and I will forever be thankful to every ounce of strength, courage and determination she taught me."
"She was one of the most talented and brilliantly beautiful people (inside and out) I have ever met," she went on. "Simone, I will never understand why you left the way you did, but I will forever love you. Thank you for sharing your endless talents and beautiful, glowing heart with us all. I love you so much."
Celebrities including Simon Cowell, Nicole Scherzinger,took to Twitter to send thoughts and condolences to her family and friends.