Simpson co-creater Sam Simon is donating his fortune to charity as he battles terminal colon cancer.
The Emmy-winning writer-producer, who was told in May that he only had between three and six months to live, said he was giving away his millions because he was determined to leave a meaningful legacy. He has no children and is unmarried.
"I have more money than I'm interested in spending. Everyone in my family is taken care of. And I enjoy this," he told Hollywood Reporter magazine.
"I get pleasure from it. I love it. I don't feel like it is an obligation."
Simon created the hit Fox cartoon with cartoonist Matt Groening in 1989 and was creative supervisor until 1993. The 58-year-old star continues to receive tens of millions of dollars in royalties every year.
After doctors revealed that his cancer had spread to his liver and kidneys, Simon met financial planners to fund his Sam Simon Foundation.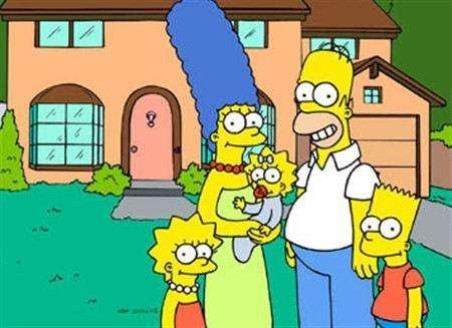 Simon has already set up a food bank in Los Angeles that serves only cruelty-free vegan food, and turned his Malibu mansion into a dog rescue centre where animals who are about to be put down by local shelters are taken in, cared for, and trained to be companions for the deaf.
He is also trying to shut down illegal so-called roadside zoos and abusive animal shows, and fight hunger, among other things.
"There is stuff happening, really good stuff, every week," said Simon, who has had surgery and was undergoing chemotherapy.
Charities including Peta, Save the Children and the Sea Shepherd Conservation Society, are among the recipients of his largesse.
"I want medical experiments on animals stopped. They don't do anything and they don't work," Simon said. "Veganism is an answer for almost every problem facing the world in terms of hunger and climate change."