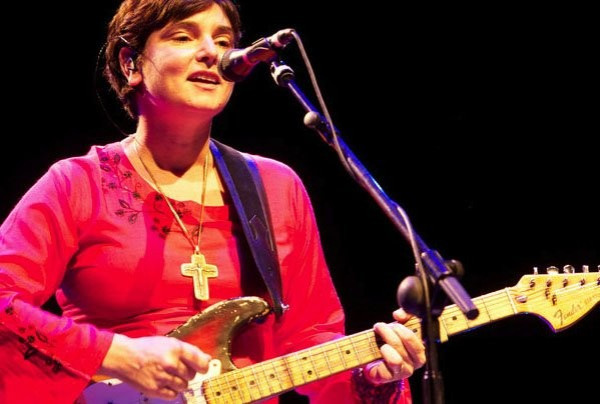 Irish singer Sinead O'Connor has shifted her focus from Miley Cyrus to Simon Cowell.
She appeared on The Late Late Show in Ireland and called Cowell a murderer blaming him for the death of music and rock and roll.
"I think the important thing to say is there's a certain alarm that needs to get rung and I know there are a lot of musicians around the country and around the world that will agree, music is being murdered, rock and roll is being murdered. The power of rock and roll to change things, to move people, is being murdered by all of this worship of fame, Pop Idol, X Factor, all this stuff," O'Connor told the host Ryan Tubri.
"People like Simon Cowell and Louis Walsh - who doesn't even know how to burn a CD as of the last time I saw him - deciding what records should sound like, and deciding who gets to be famous and who doesn't," she added.
O'Connor was recently in the news after she wrote pop star Miley Cyrus letters over her alleged inappropriate behaviour. She wrote Cyrus her first letter after she told Rolling Stone that her Wrecking Ball video had been inspired by O'Connor's music video for Nothing Compares 2 U.
"I am extremely concerned for you that those around you have led you to believe, or encouraged you in your own belief, that it is in any way "cool" to be naked and licking sledgehammers in your videos. It is in fact the case that you will obscure your talent by allowing yourself to be pimped, whether it's the music business or yourself doing the pimping," the letter read.
Cyrus responded via Twitter.
"Sinead. I don't have time to write you an open letter cause Im hosting & performing on SNL [Saturday Night Live] this week [sic]," she tweeted.
She added in another tweet: "So if youd like to meet up and talk lemme know in your next letter. :) [sic]," Cyrus tweeted.
Following Cyrus' response, O'Connor wrote another letter to Cyrus on her Facebook page stating that she has no interest in meeting her.
"What you did yesterday was designed to damage me and my career and has caused me enormous distress and harrassment and has potential to damage my career. If you do not apologise, I will have no choice but to bring legal proceedings against you," she said in the letter.