Sir Alex Ferguson says the renovation of Manchester United's Carrington training ground is similar to the addition of a £20m player.
Updated medical and sports science facilities have worked to revamp Carrington, which will be renamed the Aon Training Complex following an £160m branding deal from the summer.
And such are the improvements, Ferguson believes they equate to United recruiting a new multi-million pound signing.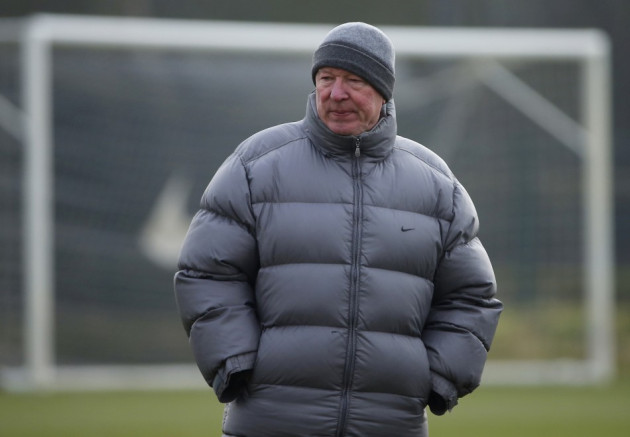 "As I said last year, it could be our best signing," Ferguson said. "It's working out at about £20million that we've spent, but it's given us a training facility where all the players are saying, 'Wow, this is some training ground now.'
"It's one of the best. And I think if any player were to come here with any doubts about where they should be, they'll soon find out that this is a fantastic set-up."
Carrington represents a far cry from the old Cliff training ground which United departed before the turn of the century; the stage for the honing of some of the club's greatest ever players.
Despite the sentimental affection for the old training ground, Ferguson says it was necessary the club moved with the times in order to keep you with their rapid growth.
That even led to United hunting out the current home of rivals Manchester City, with Ferguson claiming the perspective site of the new training ground would have prevented the building of the Etihad Stadium.
"The Cliff played its part in the beginning - there's no doubt about that," added Ferguson.
"Sir Matt had The Cliff built back in the 1950s, but [by the 1990s] it was too small for the progress that the club had made. Although we did a lot of development of the indoor space in terms of dressing areas for the Reserves, it still wasn't big enough.
"For quite a while [former secretary] Ken Merrett and I used to hunt around Manchester looking for old bits of ground - we looked at Heaton Park, actually we looked at where City's ground is now - until we got a wee break and a lad called John Tomlinson, who was in property, worked out a deal with Shell for this place [Carrington], and it's been fantastic."