Snooker player Rory McLeod forced to defend himself over 'Isis badge'
Social media users jump to conclusion that Muslim sportsman supports terror organisation on live TV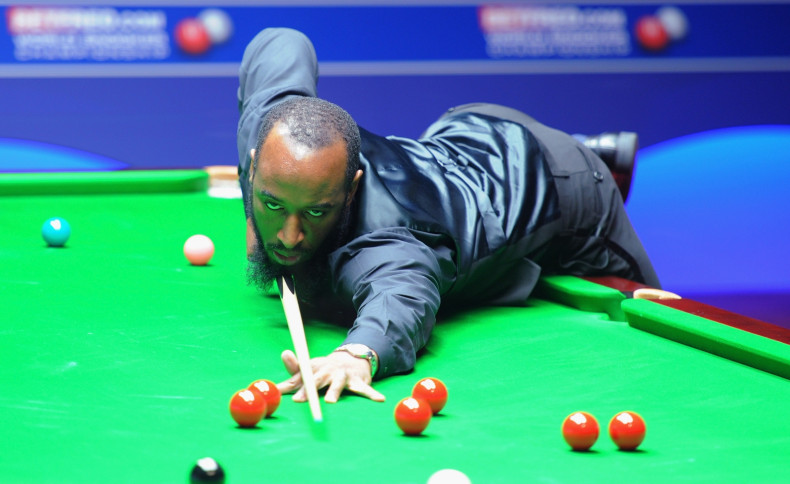 Snooker player Rory McLeod has been forced to defend himself after he was shown wearing an badge with an "Isis" logo in Monday's Welsh Open match against Ronnie O'Sullivan.
Some social media users were quick to jump to the conclusion that the Muslim player was supporting the extremist Islamist group – even though McLeod's waistcoat bore the logo of his sponsor for the last 14 years: the accountancy firm Isis Business Solutions.
After Twitter users bombarded the 43-year-old with messages, he tweeted links to his sponsor's website.
Clarification on my sponsor's logo http://t.co/BbpLcfeqXe

— Rory McLeod (@Rory_McLeod147) February 17, 2015
Clarification on logo for the last 14years http://t.co/BbpLcfeqXe

— Rory McLeod (@Rory_McLeod147) February 17, 2015
While some Twitter users called the logo "an unfortunate coincidence", others seem genuinely outraged.
For a Muslim to be wearing something that says ISIS on his waistcoat, even if it obviously has nothing to do with it… disgraceful

— Chris Cornelis (@onlyfoolsgamble) February 16, 2015
Others were surprised and confused, even though a quick Google search would have revealed that Isis Business Solutions are an accountancy firm from Wellingborough.
Are ISIS sponsoring the snooker in Wales @EamonnHolmes ? pic.twitter.com/bJN3pC04sM

— David Norton (@CaptainNort) February 16, 2015
Devout Muslim Rory McLeod at the snooker tonight..... pic.twitter.com/Xni0EKR4s0

— K H (@keitthpunter) February 16, 2015
The main sponsor on Rory McLeod's waistcoast appears to read 'Isis' - live on BBC television... #snooker #BVWelshOpen

— Jay Shaw (@JayShaw180) February 16, 2015
Other Twitter users slammed the "mind blowing stupidity" of those worried that McLeod supported the terror organisation.
People need to get a grip, be less stupid, narrow-minded and judgemental #RoryMcLeod

— Anthony Sumner (@antosumner) February 20, 2015
He has a beard ✔ He's of colour ✔ Has ISIS (Business Solutions) badge on waistcoat ✔ He's a Muslim ✔ Conclusion: Rory Mcleod supports ISIS

— Amoola (@amaal_dani) February 20, 2015
Unfortunately for McLeod, he also lost the second-round match at Cardiff's Motorpoint Arena 4-2.
This is not the first occasion where an unfortunate link to Isis has made headlines, and even persuaded a business to rebrand.
After Lord Grantham's beloved Labrador Isis (named after the Egyptian goddess) was taken ill on the popular TV show Downton Abbey, some people assumed that she was about to be killed off due to her namesake rather than her old age.
Last September, British finance company Isis Equity Partners announced it was changing its name because it is "no longer prepared to share it with a terrorist organisation".
The same month, the US technology start-up Isis Wallet changed its name to Softcard.
In December, a US student was sent home after attending class wearing a T-shirt supporting fundraising efforts for female boxer Isis Strong, who has permanent neurological damage following a stroke.
More than 270 products and services have business names using the word "Isis", according to the US Patent and Trademark office. The actual figure may be even higher, as businesses are not required to register their names.