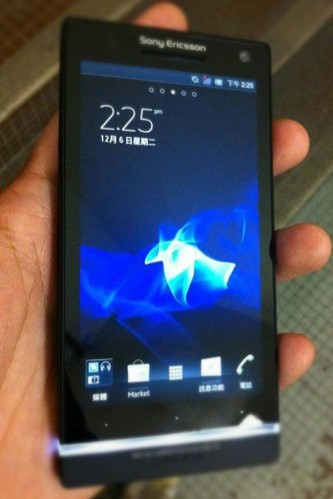 Following its appearance on the Xperia Blog, Sony Ericsson's mysterious Nozomi smartphone has once again stepped out of the shadows, with fresh images being "leaked" from Hong Kong.
Adding to the Nozomi's November debut, a fresh leak stemmed from Hong Kong tech forum HKEPC, where a random user claimed to have the device already and posted a supposedly "leaked" image. The forum post also added several -- unconfirmed -- specs for the device. According to HKEPC's poster, the Nozomi will contain "a dual-core chip" and a 720p LCD. Sadly, the processing power of the chip was not a included in the "leak."
Prior to the Hong Kong "leak," the Nozomi had made an appearance on the Xperia Blog listed under the shadowy codename "LT26i." Though no exact was listed, tech site CNET UK took the picture to indicate the device would pack a 4.3-inch display and "will likely arrive running Ice Cream Sandwich."
CNET UK went on to allege that the Nozomi may actually be the Xperia Arc HD -- a previously rumoured upgrade to the company's existing Xperia Arc handset packing a 1,280x720-pixel resolution display.
Undeterred by lack of official information, CNET UK went on to suggest that the device would be appearing some time in the coming months, probably in early 2012.
Sony Ericsson are yet to confirm any of this.