Southampton have confirmed the signing of Celtic midfielder Victor Wanyama. The Saints' website states the Kenya international signed a four year deal at St Mary's, following an excellent 2012/13 season for the Scottish side. The BBC reports the club paid a fee of £12.5m, which, if true, is a Scottish record for transfer fee recieved.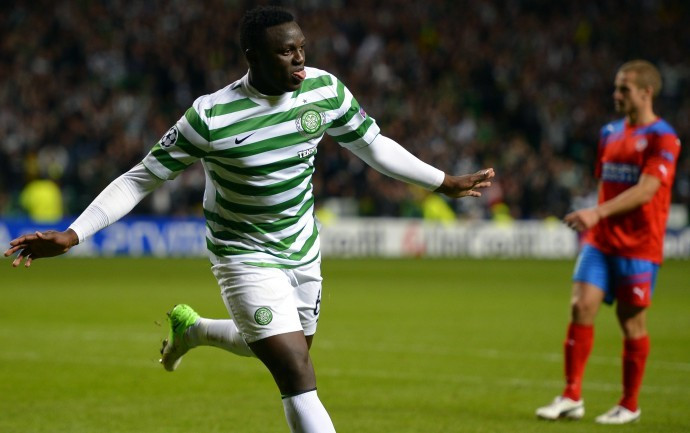 An excerpt from the statement:
"Southampton Football Club is delighted to announce the signing of Kenya captain Victor Wanyama on a four-year contract. Wanyama's signing is the latest demonstration of the Club's plan to recruit young and talented players on long-term contracts, and follows on from the arrival of Croatia international Dejan Lovren last month."
Wanyama spent two seasons with the Bhoys, winning back-to-back Scottish Premier League titles and the Scottish Cup last year. However, it was his performance in the Champions League last season that really attracted attention. The 22 year old was instrumental in the group stages and Celtic's run to the first knock-out round.
He also received praise for his performances against Spanish champions Barcelona in the group stages, where Celtic beat them 2-1 in a historic win. Wanyama scored in that win.
"It feels great and I am happy to be here. Finally it has happened and we've come to the end [of negotiations], so I am delighted. There were other options, but Southampton is a club with ambitions so I chose to came here. I just want to train hard and work hard to be a part of the starting XI. We'll see where that will take me," Wanyama told his new club's website.
"I'm very grateful to be here and I'm looking forward to playing in the Premier League. I've seen that the stadium is great and the dressing room is looking good, and I know some of the players. I hope they will help me and I think I will get along with the others, so it will be good. I am happy to be a part of Southampton's squad. It means a lot because it has been my dream to play in the Premier League and now I am here," he added.
The midfielder was linked with moves to Arsenal and Manchester United but the Premier League champions failed to act on any interest they may have had, while the Gunners have moved on to other targets.
Either way, Southampton manager Mauricio Pochettino agrees the Saints have managed a major coup by landing the player ahead of interest from clubs in the Champions League.
"The fact that a lot of top European clubs were also keen to sign him shows what an attractive prospect Southampton Football Club is to a player who had his pick of the teams in England and abroad. I've watched him perform at the top level in the Champions League, and I believe that he will be a valuable addition to our Premier League squad for the season ahead," the Argentine said.