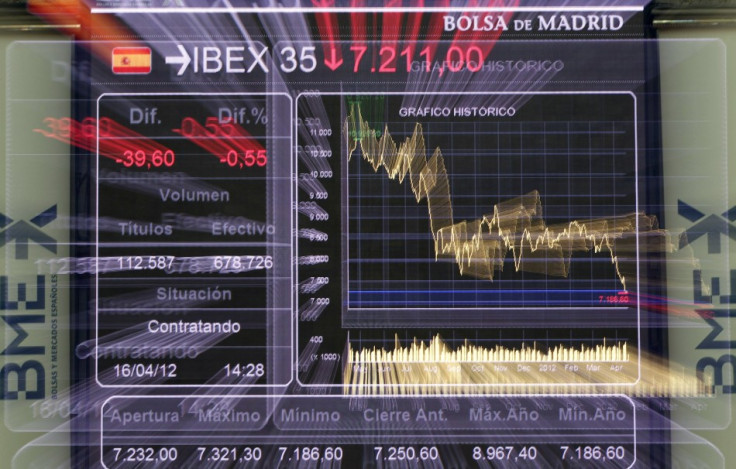 Spain's fourth largest bank, Bankia, has asked for €19bn ($24bn, £15bn) from the Madrid government, the largest-ever bank rescue in the country once it happens.
Following a board meeting on Friday, Bankia's parent Banco Financiero y de Ahorro (BFA) sought an infusion of funds worth €19bn from the country's bank bailout fund, FROB. Bankia is seeking €12bn through a rights issue.
The bank also restated its results on Friday, putting the 2011 loss at €2.98bn, a turnaround from the €309m profit claimed in February. Trading in the bank shares was suspended early on Friday.
Spain's finance minister, Luis de Guindos, said the government would provide the required funds for the rescue of Bankia. It has already received €4.5 bn of rescue fund.
Bankia was created in 2010 by merging seven struggling regional savings banks.
Meanwhile, adding to the worries of the government at Madrid, the Catalonian President Artur Mas announced that the demand for high interest rates from the creditors is making it difficult for him to raise funds.
Mas is demanding the guarantee on joint bonds issued by the regional authorities by the government or to underwrite regional financing, according to a Reuters report.
"We don't care how they do it, but we need to make payments at the end of the month. Your economy can't recover if you can't pay your bills," Mas told the reporters.
Catalonia is one of the wealthiest regions of Spain. Region's debt also is an added worry to the Spanish government with the total debt of the regions touching up to €36 bn.
In a further blow to the already ailing bank, Standard & Poor's downgraded Bankia to junk rating. It also reduced the ratings of four other banks.
"Spain is entering a double-dip recession that will likely trigger a large increase in the volume of problematic assets that the financial system will accumulate in 2012 and 2013, which in turn will lead banks record high credit provisions," said S&P in its report.
S&P also cut the credit rating of Catalonia to one notch above junk.
Meanwhile, fears of an impending Spanish bailout are looming large as the country is reeling under the pressures of bank bailouts and regional debts.