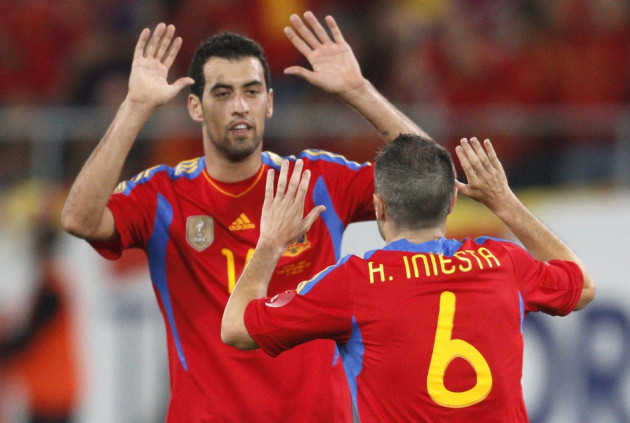 World champions Spain will hope to clinch their place in next summer's European Championships on Tuesday night with a victory over Group I minnows Liechtenstein.
Vicente Del Bosque's side currently sit five points clear of the Czech Republic with a game in hand but the Spain manager has warned his side against complacency.
"I have warned the players that, while Liechtenstein are undoubtedly an inferior side to us, every team we play these days is so motivated," he said.
"They are a well-organised side and against Lithuania they played well, so we are expecting a difficult game.
"If we play to the best of our abilities then we should be fine, but we will make sure that we are fully prepared for whatever threat they might pose."
Spain head the group with 15 points and a win in tonight's game will equal their best ever run with 12 straight victories in competitive games.
Del Bosque is without the Barcelona pair Carles Puyol and Gerard Pique but Andres Iniesta should start after coming off the bench in Friday's 3-2 win over Chile. The influence of Iniesta cannot be understated, according to new Barcelona signing Cesc Fabregas who believes Spain's recent success can be traced back to his club team-mate.
"[Iniesta] is a special player that makes all of us better," Fabregas said. "He is at a perfect age to become the leader of the national team, and we have to help him in that role. It is incredible to play with him on the Barca and the national team."