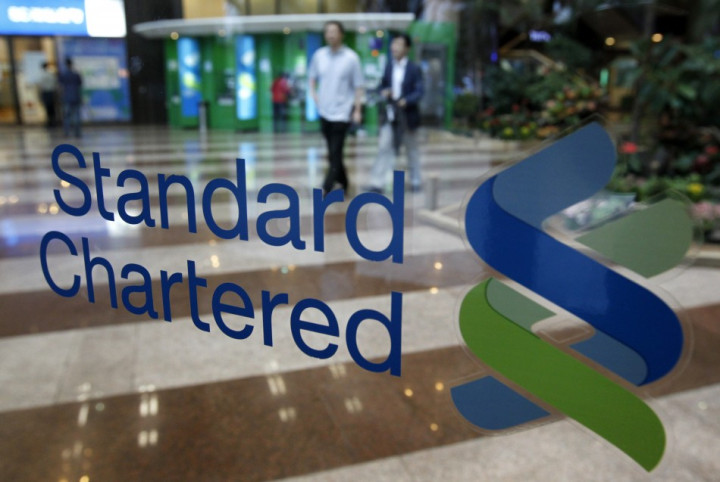 Standard Chartered is still on a winning streak despite hinting at slower growth and charges.
The UK-listed banking behemoth, which derives most of its revenue from Asia and the emerging markets, posted its 10th consecutive annual profit rise only two months ago.
The bumper operating income rise of 8%, to $19.1bn (£12.3bn,€14.6bn), flew in the face of its controversial $700m penalty for moving billions of dollars through the US banking system for clients from Iran and other sanctioned countries.
However, being the only British bank to not disclose detailed quarterly earnings, interim management statements, such as the one published on Wednesday, means investors are even more speculative than usual.
The Standard Chartered stock price plummeted by 6% in early trading, touching the 1599.50p level, after investors reacted negatively to the bank's staid statement.
Tightened Margins
The group revealed that its operating profits were hit in the first quarter as margins tightened amid higher operating expenses and loan impairments.
Britain's second-largest bank by market value said "Standard Chartered had a very strong start to the year in January, but momentum slowed later in the quarter."
"The group delivered income slightly ahead of the first quarter of 2012 with good growth in client volumes offset in part by continued tightening of margins and spreads as well as a fall in Own Account income, as indicated at the time of the full year results.
"From a geographic perspective, double digit income growth in Hong Kong and Africa was offset by a weaker performance in Korea and Singapore."
The bank isn't hinting, at all ,at catastrophic numbers. But any lower forecasts for the bank, which has weathered some of the roughest economic storms, hits its share price hard.
High Expectations
Standard Chartered has high expectations and so does the market.
Peter Sands, chief executive at Standard Chartered is on a quest to increase revenue by at least 10% a year, while also expanding and keeping costs in check.
According to its recent statement, the group revealed that expenses were up by a low single-digit percentage overall.
However, it added that staff costs will increase by a high single-digit percentage after the bank hired an additional 560 employees in the quarter.
Strong Fundamentals
Short term costs, such as these, will only seal Standard Chartered's strong foothold in Asia, as it hires and opens branches in China and Africa.
The bank earns around 90% of its income and profits from Asia, Africa and the Middle East and according to its last statement, both China and Wholesale Banking in Africa reached $1bn of income for the first time last year.
For Standard Chartered, 25 markets it has a presence in, grew at a double-digit rate.
Although, Standard Chartered didn't reveal concrete numbers in its statement, the bank's finance director Richard Meddings said that the group has to wait for May and June's performances, before it can confidently predict its revenue growth.
"At this point we'd prefer to wait to see how May and June land before we give that guidance (of 10% income growth)." said Meddings.
"Last year we produced revenue growth of 8% and it may be that we're more likely to be at that level."
Two Months To Go
Standard Chartered's first-quarter operating profit dropped from a year ago, after a weak March, however it is not all bad news.
It said revenue bounced back in April.
Furthermore, it added that it was comfortable that with analysts' forecasts that profits will rise by 18% this year to reach $8.2bn.
"Overall, the group continues to demonstrate the underlying strength and diversity of the franchise," said Standard Chartered's statement.
"We have started the second quarter well with April income back at trend levels. We continue to exercise a firm grip on costs and whilst we still face external challenges, particularly with respect to Korea, we remain comfortable with consensus for profit before tax for the year.
"The group remains strongly capitalised, highly liquid and has a strong credit rating."