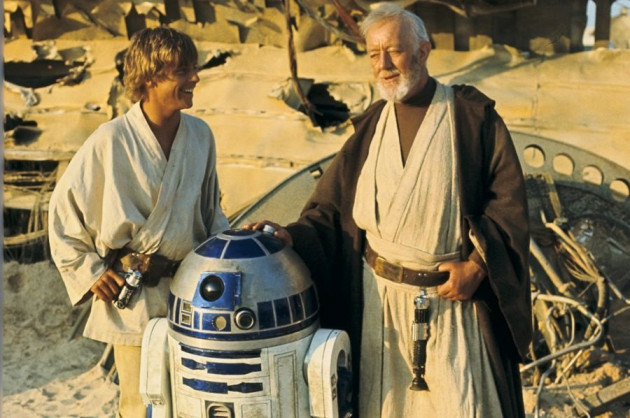 All Star War fans who attended the 2013 Comic Con were in for a big treat -- they got to view a rare and long-lost blooper reel from the original Star Wars film.
This reel was discovered by J.W. Rinzler, an editor and author for Lucasfilm's book division, while he was researching the archives for a "making of" series.
Little did the fans know that very soon this reel would be made available for public viewing.
The rare blooper clip (silent in the beginning) surfaced on YouTube on 27 October, and gives a captivating insight into the making of the classic 1977 sci-fi blockbuster along with some hilarious moments involving the actors.
The clips include Obi-Wan 'Ben' Kenobi (Sir Alec Guinness) rehearsing with Chewbacca (Peter Mayhew) and Hans Solo (Harrison Ford) trying to feast on his headset!
But the best part is with the storm troopers as they struggle to move around in their costumes. The scene will definitely make you empathize with the Empire troops.
This 36-year-old video is not available on any of the DVD or Blu-ray versions as it is an excerpt from the book "The Making of Star Wars (Enhanced Edition)" by J.W Rinzler. Re-released as a digital eBook, it includes rare videos and audio excerpts newly discovered from the Lucasfilm archives.
The release of this footage coincides with another similar recent development where a Laser-disc from the Lucasfilm archives which featured 30 minutes of behind-the-scenes footage from Return of the Jedi, was sold on eBay, fetching £435.