This week, the CBI released its 'Engineering the Future' report, highlighting the 'skills crunch' companies across the science, technology, engineering and maths (Stem) sectors are facing in the UK.
One of the points to come through most strongly from the report is the need to engage female talent more widely and the CBI recommends Davies report-style targets to get more women into science and engineering.
They are certainly right to be actively searching for new solutions.
Businesses with a more diverse workforce perform better, with greater staff satisfaction and retention – and this is true across the science and technology sector. With that in mind, it is vital that the industry takes direct action to help attract more women.
Cross-Industry lessons
Challenges facing the science and technology sectors are front of mind today but this is no time for other companies to be complacent.
Clearly, the issue of diversity is not confined to any given sector.
The CBI report comes just days after UK Business Secretary Vince Cable backed proposals which could see recruiters draw up women-only shortlists for board-level positions.
A Brussels directive to impose a minimum of 40% of each sex amongst non-executive directors by 2020 is currently under consideration by the EU Council. There is a clear recognition that greater international effort is needed to engage female talent fully. What other options are open to businesses and politicians?
The key is to recognise that external measures, be it quotas or Government-backed targets are no panacea.
To consider one typical problem, many businesses are keen to appoint female directors but come up against a lack of qualified candidates no quota system could solve – there are simply not enough women interested in boardroom positions.
This is because females are becoming increasingly demotivated as they progress to senior business leadership roles – the stepping stones to Board appointments.
Understanding What Women Want
For real long-term change to take effect, businesses must recognise that there are stark differences in the motivational factors that distinguish people in senior positions worldwide, which may be preventing women from pursuing Stem careers or aiming for the top in other industries.
Our research reveals that men are motivated by power and fear of failure, whereas women are motivated by a constructive working atmosphere and receiving recognition.
It could be that male-dominated industries such as science and technology are self-perpetuating an unbalanced culture which is likely to disengage women.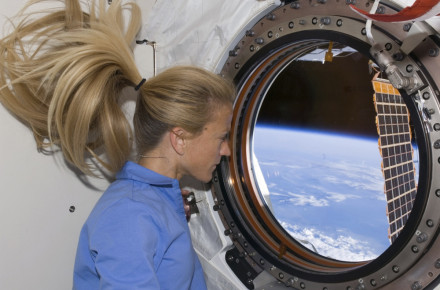 We all know that ability is not the issue, and our research suggests that there is very little difference in leadership potential across genders.
The findings indicates that in companies with more than 1,000 employees around the globe women's representation diminishes significantly as responsibility and titles increase: 48% of junior-level positions are held by women, which drops to 36%for mid-level roles and just over 26% for senior level jobs including senior vice presidents and above. Action must be taken by Stem industries and beyond.
Where Next?
In order to make a real positive impact, change has to come from within and not be a box-ticking compliance exercise. If businesses are to succeed in breaking down gender barriers, they need to do more to understand what motivates and engages female candidates.
Employers will then need to adapt their organisational culture to one founded on recognising contribution and performance which will be a stronger attraction for women.
Objective assessments of capabilities, skills and potential should also inform all recruitment and development decisions so the right people are appointed to senior positions, irrespective of their gender.
A concerted international effort is needed and we cannot expect things to improve overnight.
Change does not come easily to many companies but we must recognize that for a business to compete successfully in the global economy, a diverse and inclusive workforce a must, not an optional extra.
Eugene Burke, chief analytics officer at member-based advisory company CEB