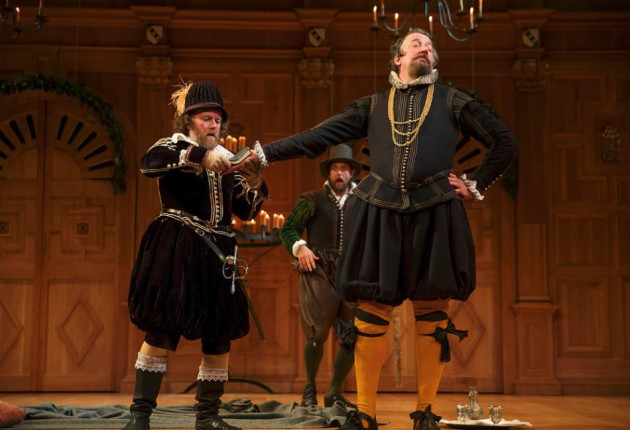 Stephen Fry has made his Broadway debut in a production of the Twelfth Night at the Belasco Theatre.
The British actor joined the cast in New York for its 16-week run, winning warm praise from critics on its opening night. Fry played Malvolio, for which he won the Whatsonstage.com Best Supporting Actor award earlier this year.
Also performed at the Belasco was Richard III, starring two-time Tony Award winner Mark Rylance.
As well as being Fry's Broadway debut, the play also marked the the first time that Tim Carroll's Shakespeare Globe production had been performed in New York's theatreland.
Ben Brantley for the New York Times said: "This is how Shakespeare was meant to be done."
"I can't remember being so ridiculously happy for the entirety of a Shakespeare performance since - let me think - August 2002," he wrote.
"That was the last time I saw the Globe's Twelfth Night, directed by Tim Carroll and starring the astonishing Mark Rylance, in a bar-raising performance as the Countess Olivia. And how thrilled I am that our wandering paths have crossed once more, rather like those of the separated twins at the play's centre."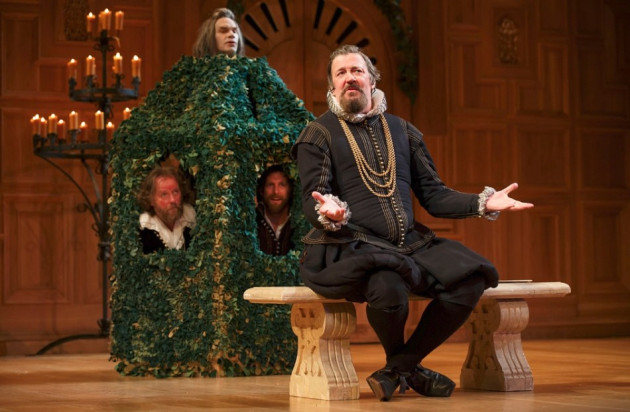 Commenting on Fry's performance, he said: "Contrary to most versions of Twelfth Night, the foibles of these characters are never exaggerated into grotesqueness, just as the men playing women do not speak in falsettos or flounce about.
"Even the puritanical Malvolio, usually an ugly gargoyle, is refreshingly embodied by Mr Fry with the complacency and affectation of someone you might recognise from your own office. When he becomes the target of a sadistic revenge plot, for once you feel for the guy."
Marilyn Stasio, for Variety, wrote: "If the tragic seems comic in Richard III, the comic becomes tragic in Twelfth Night, largely due to the compassionate view that Stephen Fry takes of the melancholy Malvolio.
"Instead of mocking Olivia's haughty steward for his pride and vanity ('I will be proud!' sounds more like a weak, pathetic cheer than a boast), Fry dares to acknowledge the feelings of inadequacy that make this gloomy fellow such an easy victim."
Linda Winer, for Newsday, dubbed the shows "event-theatre at his best".
Twelfth Night and Richard III will run at the Belasco Theatre until 2February.