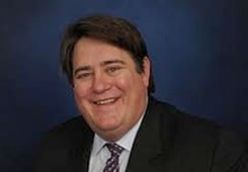 The man charged with overseeing policing for London mayor Boris Johnson has issued an apology after a junior member of City Hall staff made an unofficial complaint that he had molested her - even though he claimed no recollection of the incident.
Stephen Greenhalgh, 44, reportedly pinched the woman's bottom while the pair were together in a lift.
No official complaint was made but the alleged victim had discussed the incident with colleagues at City Hall and Johnson was said to have reacted angrily when he heard about it, reported the Evening Standard.
Labour members of the London Assembly demanded a statement.
Greenhalgh said: "I have no recollection of this event and I understand no complaint has been made.
"Nonetheless I would like to apologise unreservedly for anything that could be or may have been construed as inappropriate."
Len Duvall, leader of the Labour group at City Hall, rejected his statement as absurd.
"If he didn't do anything wrong why did he apologise? Boris Johnson needs to get to the root of this immediately," he said.
A City Hall spokesman said: "She did mention an incident to a colleague at work - as a result this was picked up by her managers who spoke to her about the situation.
"A range of options was outlined. She made it clear then and has repeated today that she wishes to take no further action."
Greenhalgh became deputy mayor after the mayoral election in May.