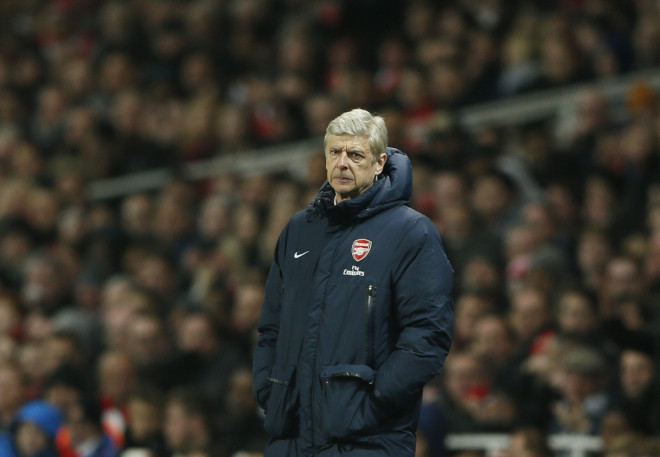 Former Arsenal midfielder Stephen Hughes believes that Arsene Wenger will remain with the club beyond the end of this season.
The Frenchman is yet to sign a new contract with the Gunners and with Arsenal failing to keep their title bid alive, the fans have incited talk of getting the manager removed after 18 years in charge of the north London club.
Wenger has failed to win any trophy over the past nine years in charge, something which has not gone down with the Arsenal faithful, who have again seen their team's chances peter out this season.
Wenger's influence with the Gunners cannot be understated, with the Frenchman winning three league titles with Arsenal, the highest under any manager in charge of the club.
His ascendance to the throne in 1996 saw the shaping of the modern Arsenal, with the likes of Patrick Vierira, Thierry Henry and Dennis Bergkamp leading the lines for the 64-year-old. However, his biggest achievement is likely to be keeping Arsenal in the top four in spite of being under heavy financial debt owing to their move to the Emirates stadium in 2005.
Hughes believes that with Arsenal now financially stable, Wenger would like to splash the cash and make a bid for the title one last time before bowing out.
"I personally still think he will be there but it will be very interesting to see what happens in the coming games. I still think Arsenal's games are very winnable. I know it went to the last game of last season [to qualify for the Champions League and it might do that this time but I still think Arsene Wenger will be there next season," Hughes told talkSPORT.
"He does an excellent job and he is as frustrated as everyone. I can see it in his face, I can see it when he does interviews, I can see it at the side of the pitch, I can see it in his eyes.
"He's normally the calmest man in the whole of the football club and one of the calmest men I've ever seen in football but every now and again I've seen him go and I could see it in his eyes today so it wouldn't surprise me at all, especially at half-time, if a lot of harsh words were said.
"He's still got that fire in the belly and I'm sure he's watching the videos [of the game at Everton] over and over again because he's meticulous like that," he concluded.