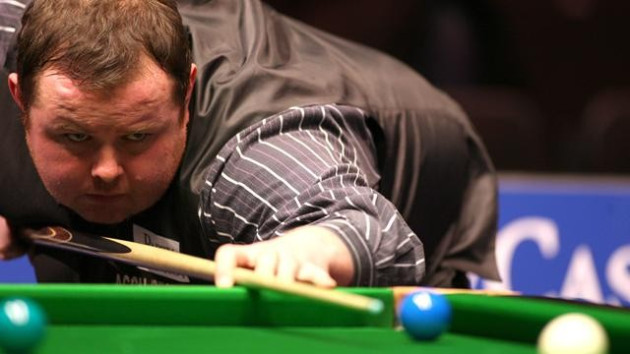 Stephen Lee has protested his innocence after being banned from snooker for 12 years after being found guilty of match-fixing charges.
The 38 year old was found guilty of fixing seven different matches including the 2009 World Championship first round defeat to Ryan Day and could have received a life ban from the sport.
But the former Welsh Open champion, who is unable to return to the sport before he turns 50, claims he is innocent and plans to appeal the longest suspension in the sport's history.
"I'm absolutely devastated. I've done nothing wrong," Lee told the BBC.
"I'm totally innocent of this and I will be making a public statement later on. I've just seen my lawyer."
Adam Lewis QC refrained from giving Lee a lifetime ban after being convinced Lee did not initiate the fixing and was instead the victim of his financial position.
"These breaches occurred when Mr Lee was in a financially perilous state not entirely of his own making and was finding it difficult to obtain entry to enough tournaments," Lewis said.
"As a weak man in a vulnerable position he succumbed to temptation. I consider it unlikely that he was the prime mover or instigator of the activity.
World Professional Billiards and Snooker Association chairman Jason Ferguson added: "We take no pride in having to deal with such serious issues. However this demonstrates our commitment to ensuring that snooker is free from corruption.
"It is an important part of our anti-corruption approach that players found to be involved in fixing matches or any aspect of a match are severely dealt with.
"We work closely with partners globally and the message we are sending is that if you get involved in match fixing you will be found out and removed from the sport."
Lee was order to pay £40,000 in damages and is unable to return to the sport until 12 October 2024. The Crown Prosecution Service are not seeking charges.
Former world champion Ken Doherty says despite not being handed a life ban, Lee's professional career is over.
"I don't think he can come back from this," he told BBC Sport. "He can keep playing and play money matches. But how long can you keep doing that? He's 39 years of age and has got a family to support.
"I think all the players would be in agreement that they feel sad for his family, but let this be a lesson to any player, not only in snooker but in any sport.
"World Snooker are working in conjunction with the gambling commission because we want this stamped out. Let this be a lesson and a deterrent to any player who may succumb to the pressure financially and may succumb to the temptations of trying to earn a fast buck."