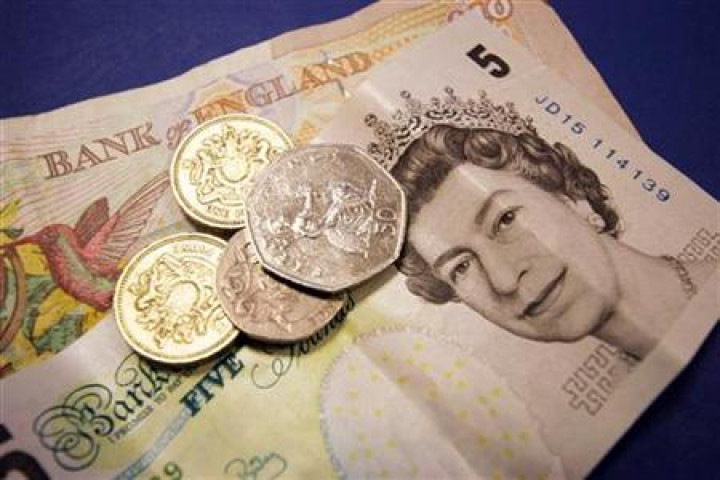 Sterling has rallied to a 12-day high with the drop in the unemployment rate boosting the image of the UK's Coalition Government ahead of the key Scottish referendum, scheduled for Thursday 18th September.
The pound was also helped by the general weakness in the dollar ahead of the key FOMC rate decision and the press conference by the Fed Chair Yellen, due later in the day.
The market is already aggressively positioned for a hawkish outcome at the Fed meeting on Wednesday, as demonstrated by a big 25 basis point selloff in the 10 year yield over the past two weeks, says Eric Lascelles, chief economist at Royal Bank of Canada.
"As such, a better bet may be for the Fed's hawkishness to underwhelm markets," Lascelles told IBTimes UK.
"It would be better to make the shift in October, when the program actually comes to an end," Lascelles said.
GBP/USD rose to as high as 1.6337, its highest since 5 September, when the pound gapped lower following a survey that showed majority of Scots supported the Scottish independence.
Sterling had fallen to as low as 1.6052 by 10 September, which was a 10-month low.
A set of positive data from the UK and profit booking in the dollar probably helped the pound for the 1.7% reversal since then to Wednesday's high.
The UK unemployment rate has fallen to 6.2% in the three months to July – its lowest level since 2008, according to official figures.
The Office for National Statistics said the number of people out of work in Britain fell by 146,000 between May and July to 2.2 million.
The MPC minutes released on the day showed the rate hike call was once again voted by two of a total of nine. The immediate reaction to the data was, however, a drop in the currency, which strengthened to the day's high later on.
USD Index
The greenback had been on the rise since of late as the market was preparing for fresh hawkish signals by the Fed in the September meeting, as the central bank is just one month away from a scheduled end of its quantitative easing.
The preparedness for the same by the currency market was evident in the rally of the USD index, a gauge that measures the dollar's strength against a basket of majors.
The USD index has touched a 14-month high of 84.50 on 9 September and has been hovering near there before dropping to an 8-day low of 83.87 on Tuesday.
Referring to the Fed policy, RBC's Lacelles said that it may be premature to modify the current commitment to leave rates unchanged for a "considerable time" after the bond buying program is completed.