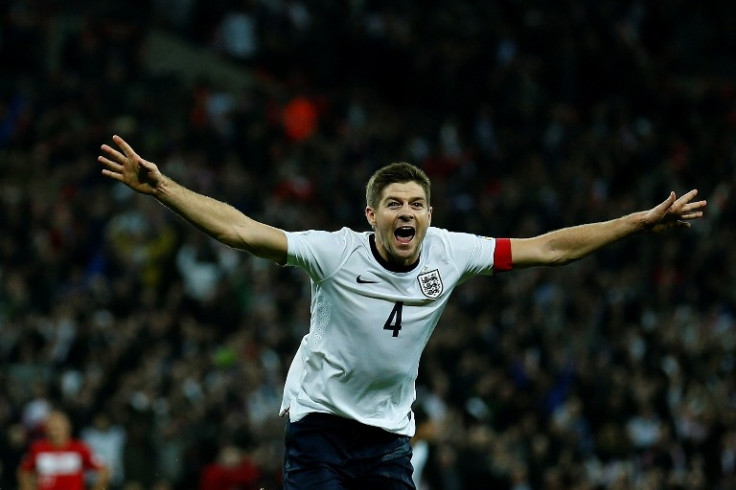 A relative of Liverpool and England footballer Steven Gerrard is being sought by police investigating a multi-million pound drug smuggling ring based in Holland.
Robert "Bobby" Gerrard - who the footballer calls uncle even though they are second cousins - has been linked to the ring by crime enforcement agencies and is suspected of helping import £60 million of cocaine into Britain.
The ring was run from a cafe in Rotterdam until it was busted by police on 29 October. Officers seized handguns, radio scanners and a cash-counting machine from the cafe, which could only be accessed via a buzzer system.
Ten have been arrested in the Netherlands and three others in Britain but so far Gerrard, 50, and fellow Briton Michael Paul Moogan, 27, have yet to be found, though properties linked to the men in Liverpool were searched.
Last week the newly-formed National Crime Agency (NCA) appealed for help in catching the fugitives. Regional head of investigations Steve Baldwin said: "We believe this cafe was being used as a front for a drug trafficking operations centre with international reach. This was a well-established set-up open 18 hours a day.
"Taking it out of operation will have caused serious disruption to the activities of organised crime groups across the world. We suspect those arrested in the UK and the two men we are now seeking - Gerrard and Moogan - used the cafe to orchestrate the importation of large quantities of drugs to the UK."
Until recently Robert Gerrard was a regular attendee of family functions and was seen with Steven Gerrard's wife, Alex, at a Rihanna concert in 2011.
Though there is no suggestion that Steven Gerrard - who was man of the match in his team-s 4-0 victory at home to Fulham yesterday - has any idea about his relative's activities, this is not the first time his "Uncle Bobby" has been in serious trouble.
In 1999 Robert Gerrard went on the run after being charged with conspiracy to supply drugs including amphetamine and cocaine and spent the next decade hiding out in Spain and Holland - although he broke cover to attend England's 2006 World Cup match against Ecuador alongside Alex and Wayne Rooney's partner Coleen.
"Bobby" eventually turned himself in to police in 2009 and was sentenced to four and a half years after admitting conspiracy to supply cannabis. The sentence was cut to two years after a judge credited him for renouncing a life of crime.
Steven, who hails from the tough Bluebell estate in Huyton, has been bedevilled by alleged underworld links before. In 2008 a court heard that he had been threatened with maiming by George Bromley Jnr, known as "The Pyscho", and that another gangster, John Kinsella, had to intervene to protect the player.