Steven Gerrard believes Liverpool's summer signings will help Brendan Rodgers' side finish in the top four of the Premier League this season. The Merseyside club have worked fast in this transfer window, concluding a number of deals before their rivals could react.
Among the new arrivals at Anfield are former Manchester City and Arsenal defender Kolo Toure and Belgian goalkeeper Simon Mignolet.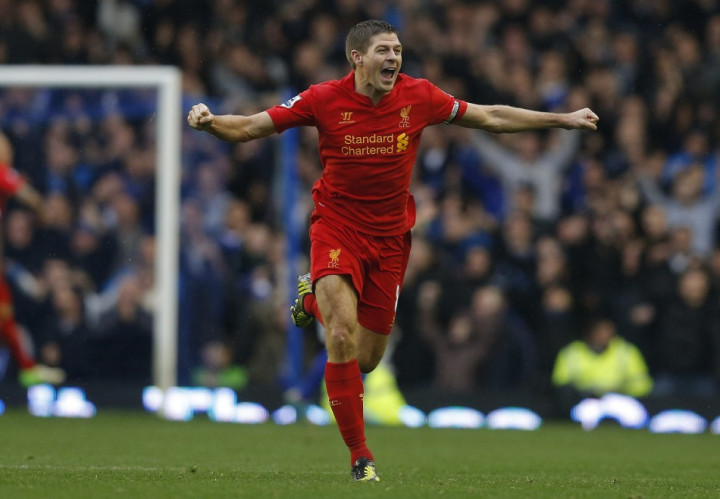 And the two have proven to be astute signings so far, with the Reds' defensive line looking solid in pre-season fixtures. Rodgers' men have yet to concede a goal so far and with the start of the 2013/14 Premier League only a fortnight away, Gerrard is confident of a good season.
"It's got to be the aim [to finish in the top four]. I've experienced it many times here at Anfield (European football) that's where we believe we belong. [Aspas] got little bits of magic and he'll certainly strengthen the squad, he's still very young but you can see the talent there," the England international explained.
"I thought [Kolo] Toure looked very assured at the back, [Simon] Mignolet kept a clean sheet. And Luis Alberto is one for the future. I'm sure every minute he gets here at Anfield it'll be a great experience for him. All our new signings are settling well and hopefully there's one or two more in these coming weeks," he added.
Meanwhile, Gerrard also claimed the present first team at Anfield is fitter than they were at this stage last year. The 33-year-old, who was honoured with a testimonial against Greek side Olympiakos on Saturday, did have one note of caution though. He stressed the importance of retaining star players if they wanted to progress as a club; the captain was referring to the ongoing transfer saga surrounding Uruguay striker Luis Suarez and Arsenal.
"We're in good shape; we're a lot fitter than we were at this stage last year. We've got some wonderful youngsters coming through and I think everyone is keeping their fingers crossed that we can keep important players at the club. If we do, I can assure everyone that we will compete," Gerrard stressed.