Stock markets waver before central bank rate decisions
Stock markets wavered on Monday as traders looked ahead to interest-rate decisions this week from the US Federal Reserve and the Bank of England.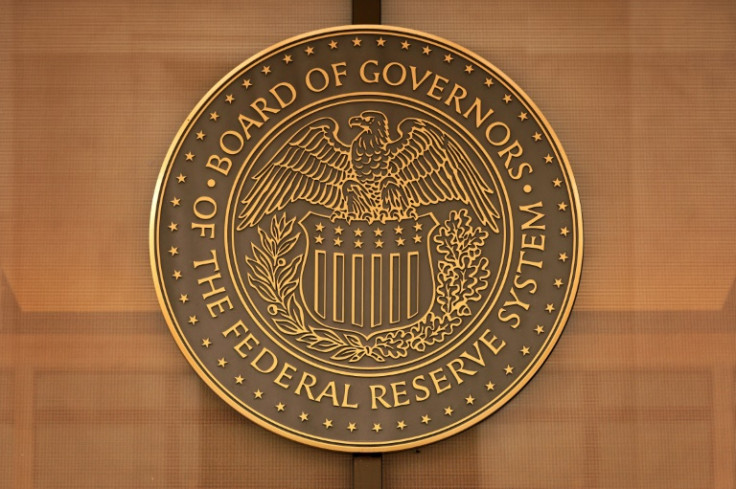 Stock markets wavered on Monday as traders looked ahead to interest-rate decisions this week from the US Federal Reserve and the Bank of England.
European stocks finished the day lower following a mixed performance in Asia. Wall Street stocks bobbed and weaved in both directions before finishing virtually flat.
"Nothing happened today, other than a handful of stocks that had news, but the market is waiting for what the Fed's going to do," said Kimberly Forrest of Bokeh Capital Partners.
While the Fed is expected to hold rates steady on Wednesday, the Bank of England is forecast to hike once more a day later.
Investors will be keeping a close watch also on the Bank of Japan's policy decision this week, too.
The rate announcements come amid rising concerns that inflation will stay high for longer as oil prices head toward $100 per barrel.
"It's a big week ahead for central bank interest-rate decisions, which can understandably make investors a bit jittery," noted Russ Mould, investment director at AJ Bell.
A recent run of indicators suggests the US economy and labor market remain resilient even after more than a year of interest-rate hikes, meaning the central bank will have to keep open the option of another hike.
Market analyst Patrick O'Hare said investors expect the Fed to hold steady this week but could signal another increase later this year.
Meanwhile, the Bank of England is set to hike again, with UK annual inflation stubbornly high at 6.8 percent.
Elsewhere, oil prices extended gains as key producers Russia and Saudi Arabia limit output.
Observers say that, with output unlikely to pick up any time soon, prices could break back above $100 in the near future.
"This oil rally has been relentless and I'm not seeing any signs of exhaustion yet," said market analyst Craig Erlam at OANDA trading platform.
"A 15-percent rally in the space of around three weeks to trade at levels not seen since last November and not far from triple figures, it's been an impressive move and there could be more to come," he added.
On the corporate front, shares in troubled developer China Evergrande tanked more than 25 percent at one point after news of the arrest of an unknown number of staff in China.
It bounced back through the day to end only slightly lower.
Officers in the southern city of Shenzhen on Saturday said several employees at financial subsidiary Evergrande Wealth Management had been held but did not explain why.
Clorox fell 2.4 percent after disclosing a cybersecurity incident that prompted it to suspend some systems. "The company is operating at a lower rate of order processing and has recently begun to experience an elevated level of consumer product availability issues," Clorox said.
New York - Dow: FLAT at 34,624.30 (close)
New York - S&P 500: UP 0.1 percent at 4,453.53 (close)
New York - Nasdaq: FLAT at 13,710.24 (close)
London - FTSE 100: DOWN 0.8 percent at 7,652.94 (close)
Frankfurt - DAX: DOWN 1.1 percent at 15,727.12 (close)
Paris - CAC 40: DOWN 1.4 percent at 7,276.14 (close)
EURO STOXX 50: DOWN 1.1 percent at 4,245.88 (close)
Hong Kong - Hang Seng Index: DOWN 1.4 percent at 17,930.55 (close)
Shanghai - Composite: UP 0.3 percent at 3,125.93 (close)
Tokyo - Nikkei 225: Closed for a holiday
Euro/dollar: UP at $1.0693 from $1.0657 on Friday
Pound/dollar: UP at $1.2387 from $1.2383
Dollar/yen: DOWN at 147.58 yen from 147.85 yen
Euro/pound: UP at 86.30 pence from 86.06 pence
Brent North Sea crude: UP 0.5 percent at $94.43 per barrel
West Texas Intermediate: UP 0.8 percent at $91.48 per barrel
© Copyright AFP 2023. All rights reserved.