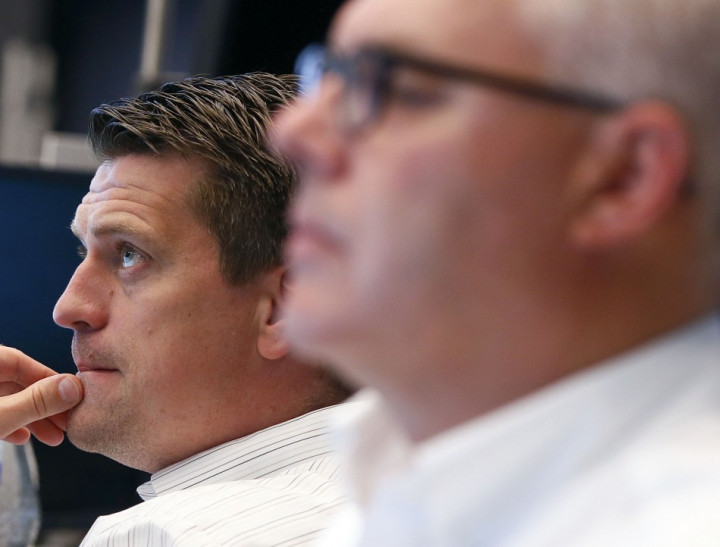 European markets witnessed mixed trade in the opening minutes on 23 September, and traded lower afterwards, as market players took in the news of German Chancellor Angela Merkel's historic election victory over the weekend.
The Stoxx Europe 600 index opened 0.1% to 314.40.
Britain's FTSE 100 opened flat.
Germany's DAX 30 opened flat.
France's CAC 40 opened 0.1% higher.
Spain's IBEX 35 was down 0.29% in early trade.
Italy's FTSE MIB was down 0.31% in early trade.
Chancellor Merkel won a third term at the helm of Europe's strongest economy. The electorate gave a resounding endorsement to her centre-right Conservative Democratic Union party (CDU) which won 41.5% of the vote.
Merkel called this historic victory "a super result" as her main rivals, the left-wing Social Democrats (SDP), won just 26% of the vote.
However, Merkel's victory just fell short of an absolute majority of 42% and she will have to build a new coalition government with suitable partners, probably the centre-left SDP.
No single party has won a majority in Germany in more than 50 years, and elections usually produce weeks of coalition talks before a government is agreed on.
Market participants in Europe will also be tracking preliminary purchasing managers' index (PMI) data coming in from Germany, France and the Eurozone's statistics office.
In other news, Italy's Economy Minister Fabrizio Saccomanni threatened to resign if the coalition government ignored EU deficit spending limits in favour of tax cuts, the Corriere della Sera newspaper reported.
In Asia and the US
In Asia, Australia's S&P/ASX closed 0.46% lower while South Korea's Kospi ended 0.19% higher, on 23 September.
Financial markets in Japan were closed for the Autumnal Equinox Day holiday, while the markets in Hong Kong opened in the afternoon after Typhoon Usagi hit the city.
Earlier in Asia, markets witnessed mixed trade despite upbeat China factory activity data.
Preliminary data from HSBC showed that the monthly yardstick of China's manufacturing activity logged a sharp increase in September, hitting a six-month high during the month.
The China manufacturing Purchasing Managers' Index (PMI), compiled by HSBC and Markit, rose to 51.2 as against 50.1 in August. Economists polled by Bloomberg had forecast a reading of 50.9 for September.
HSBC's chief China economist Hongbin Qu said the preliminary data was "adding further evidence to China's ongoing growth rebound. The firmer footing was supported by simultaneous improvements of external and domestic demand conditions."
"Strong new orders suggests that this recovery has some legs so it probably will continue at least into year-end if not beyond. I would stay tuned for more upside surprises on growth for China," said Frederic Neumann, managing director and co-head of Asian economics research at HSBC.
On Wall Street, indices ended lower owing to the uncertainty that surrounds the future pace of the US Federal Reserve's asset-buying stimulus programme.
The Dow finished 185.46 points lower to 15,451.09, pulled down by Caterpillar and Microsoft. The S&P 500 closed 12.43 points lower to 1,709.91 while the Nasdaq ended 14.65 points lower to 3,774.73.
For the week ended 21 September, the Dow inched up 0.49%, the S&P 500 shot up 1.30% while the Nasdaq rallied 1.41%.