Stuart Broad hails Dale Steyn, calls him 'bowler of our generation'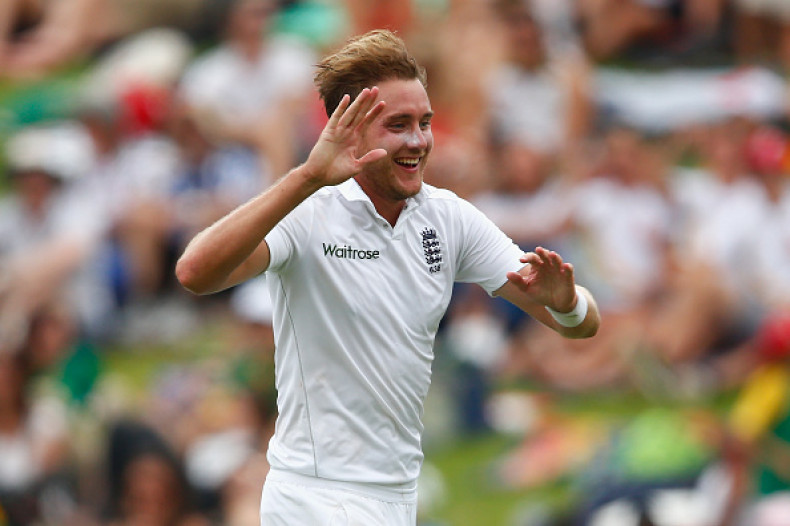 England pacer Stuart Broad has seen his stocks rise in recent times and is currently ranked world number one among Test bowlers. However, the 29-year-old has admitted that despite such a lofty ranking, South Africa's Dale Steyn is the "bowler of our generation".
The right-arm fast bowler with 333 wickets in 91 Tests at an average of 28.66 has established himself as one of the best to come out of England but his statistics pales in comparison to Steyn,who has 406 wickets off just 82 Tests at an average of 22.53. The South African is frequently spoken in the same bracket as West Indies's Malcolm Marshall and Australia's Denis Lillee, the best bowlers of the last century.
Speaking at an event in London, Broad said: "On the ranking, I'm certainly not going to sit here and say I'm a better bowler than Dale Steyn, I've said before he is the bowler of our generation. It's very nice to be at the top of the rankings, but it's come really for me through playing a lot of cricket.
"I've played 40 Tests on the bounce now, so I have been out there having the opportunity to take wickets and creating a lot of pressure. It's always nice when you do get a ranking like that, but it's not something I focus on a huge amount."
At the start of his career, Broad was considered to be a one-trick pony but has since evolved. He is known for producing unplayable spells such as the 8-15 which rocked Australia in 2015 and helped England clinch the Ashes. Although the bowler believes his consistency has improved, he believes he still has work to do.
"I feel with a bit of experience, I know what I am looking for as a bowler now, I feel I can adapt to conditions quicker. When I was learning my trade, I only seemed to strike when the conditions were really in my favour. The more I have played in different conditions, the more I have realized you have to adapt your game quickly in test cricket to survive."
Broad will be seen in action as early as next week with England set to host Sri Lanka for a three Tests, five ODIs and one T20 International series, starting 19 May at Headingley.