Team GB coach Stuart Pearce insists only footballing reasons dictated the omission of David Beckham from the Olympic football squad for London 2012.
Having worked towards bringing the Games to London, which culminated in accompanying the Olympic torch onto British shores, Beckham was widely expected to participate as one of three over-23 players in the football tournament for Team GB.
Pearce has instead opted to include Welsh pair Ryan Giggs and Craig Bellamy, as well as England's Micah Richards as his three overage players in the 18-man squad, and is adament footballing reasons was the only selection criteria he used.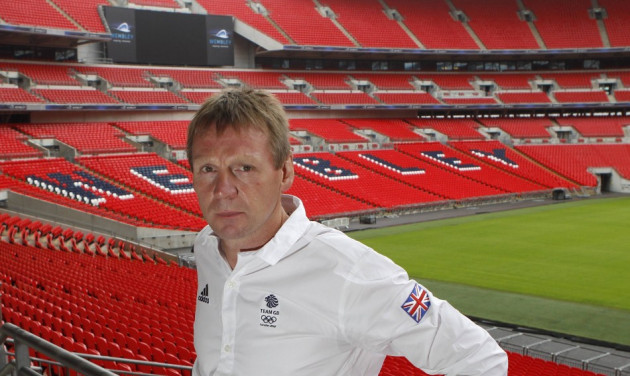 "From the offset when I was given the opportunity to manage this team, I was given the job to manage the way I would normally manage, I look on form, fitness of players availability of players and in that respect I deemed that this squad of players was the best squad available to take this squad on and it was as simple as that," he said.
"I have a vast amount of respect for David and what he's done in bringing the Olympics here. David as a professional and David as an England international and what he's done for England, but I've got a duty of care within this squad in my mind the best squad.
"The only relevance I really have is footballing terms; I treated all the players in the same manner. I've given plenty of my time to watching all of the players in terms of the form and fitness and I think this is going to be a very competitive squad."
Beckham, who has 115 England caps to his name, spoke of his disappointment on learning of his omission last week, however Pearce has opened the door for the former England captain to be involved as one of Team GB's stand-by players.
The England Under-21 manager is at liberty to alter his squad should injury dictate in the lead up to the Games, before submitting his final 18-man squad on 25 July.
Pearce says he has watched Beckham three times during LA Galaxy's MLS campaign, and says the door is still ajar for a potential call-up to the squad.
"I've spoken to David a number of times, over the summer and before our season had finished, about whether he would have an interest in being involved in the Olympic Games, I also did that with several other players to gage their view point on whether they would be interested in being involved, while making no guarantees to any individual at that stage," Pearce added.
"I spoke with him Thursday evening in relation to his non-inclusion in this squad, I know he had a real burning passion to be part of this squad, I understand that,as the rest of the players showed as well. I thought it was right and proper that he heard from me directly and that was the case. I have been to watch David on three occasions in the states and I've probably watched every game he's player on DVD he's played this season with the Galaxy.
"It was a decision he was very disappointed with, like many of the remaining players who were on the 35-man list and who are now on the stand-by list. If there are any injuries leading into the tournament then obviously he's in that criteria with other players.
"I think one thing I can say is that I've treated everyone in exactly the same manner no matter of their age, whether they're underage or overage I've treated them in the same way and I've chosen a squad who in my eyes are the best in terms of footballing ability."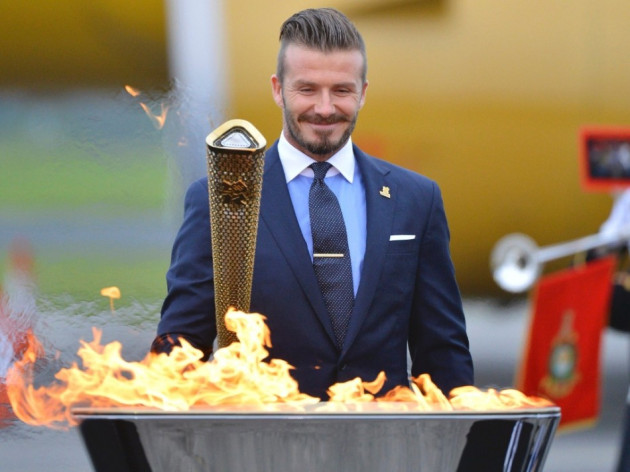 The inclusion of Beckham was expected to spark a splurge of ticket sales for the Olympic football competition, for which there are still over a million remaining.
The London Organising Committee of the Olympic Games and the British Olympic Association are likely to be have been surprised by Beckham's exclusion, and despite LOCOG being on the brink of reaching their revenue target, both bodies were relying on his inclution to improve sales.
Despite the number of tickets still to sell, Pearce says he was put under no pressure to select Beckham upon being appointed as coach.
"From the offset I sat with the chairman sometime before Christmas when Mr Bernstein offered me the opportunity to pick this squad, if at that stage he had said to me there are certain individuals that must be in your squad I probably wouldn't have done the job.
"I don't know any manager worth their salt that would have done the job in that situation. Right through the whole process I've had cart-blanche to pick whatever players I deem to be right and proper in regards to doing the leg-work that I do. I take my profession very, very seriously.
"I do enough hours watching matches I think I've taken due-diligence on all the players, so in terms of ticket sales, merchandising, whatever, I'm a football man, I pick solely on football ability and my opinion and I have to back my opinion and that's what I've done here.
"I feel very sorry for David and I understand how much it would have meant to be part of this I do understand that but I have to take a duty of care to all the squad and I think I've done that."