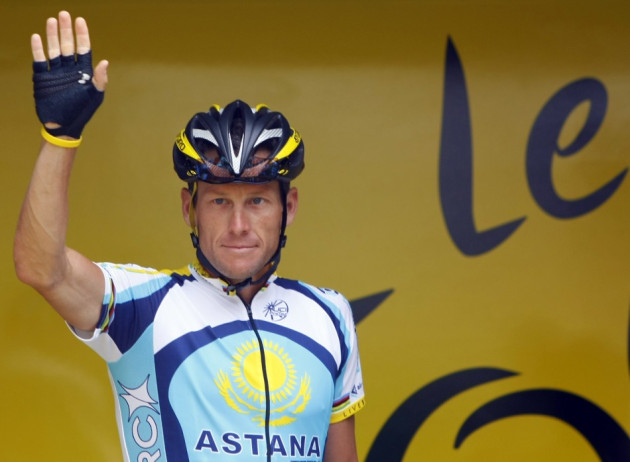 The Sunday Times is suing Lance Armstrong for up to £1m over a libel settlement that centred on claims in the paper that he had cheated by using performance-enhancing drugs.
Armstrong, 41, was stripped of his seven Tour de France titles and banned from cycling for life in October after the US Anti-Doping Agency found he had led the "most sophisticated" drug-taking programme in sport.
The newspaper is now demanding the return of the £300,000, which was eventually paid to Armstrong in 2006, along with interest and legal costs.
The paper said in a letter to Armstrong's lawyers: "It is clear that the proceedings were baseless and fraudulent.
"Your representations that you had never taken performance-enhancing drugs were deliberately false."
The paper said its total claim against Armstrong was "likely to exceed" £1m.
"The Sunday Times is now demanding a return of the settlement payment plus interest, as well as its costs in defending the case," it said.
Armstrong said the article was "based on untrue allegations, which are without substance".
David Walsh, the chief sports writer of the Sunday Times, first raised questions about Armstrong in 1999, when he the cyclist won the Tour de France for the first time.
The newspaper published another article about Armstrong in 2004 which declared that questions of the cyclist needed to be "asked and answered".