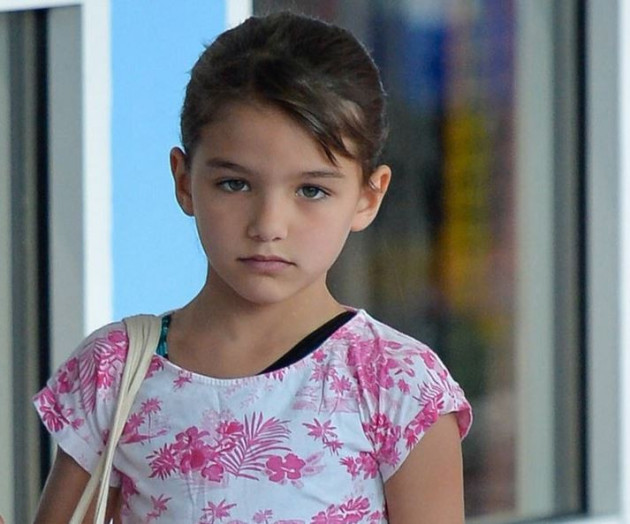 Suri Cruise, the seven year old daughter of Hollywood superstars Tom Cruise and Katie Holmes, is no stranger to paparazzi. The young girl's parents are among the most high-profile celebrities in the world and Suri has had her fair share of the spotlight as well, even at so young an age.
It all appears to be getting a little out of hand though. In new video footage, posted online, the young girl is seen verbally abused by a photographer, while leaving her Manhattan home with her mother and an unidentified friend.
There was a sizeable crowd surrounding the trio as they were trying to get in their car and Suri is heard exclaiming: "We're trying to get in the car! Stop it! Get out of the way!"
An off-camera voice is then heard, "Bye Suri, you little brat". A second voice springs to Suri's defence, saying, "When you're a father bro, it's a whole different thing. That's a whole different thing."
"Whoah, whoah what man? I don't care man. I don't care bro... She's a b***h, dog. A little brat kid. A little brat," the unidentified male responds.
Suri has had considerable paparazzi attention since her birth and is regarded as one of the most photographed celebrity children in the world. In 2011, she topped the list for Bing's Most Searched Celebrity Children.
And the young girl is clearly fed up with being hounded and clicked just for walking down the street.
In 2011, Suri had yelled at the tabloid photographers standing outside her Manhattan home. She held up her doll and told them to take a picture of her doll instead.