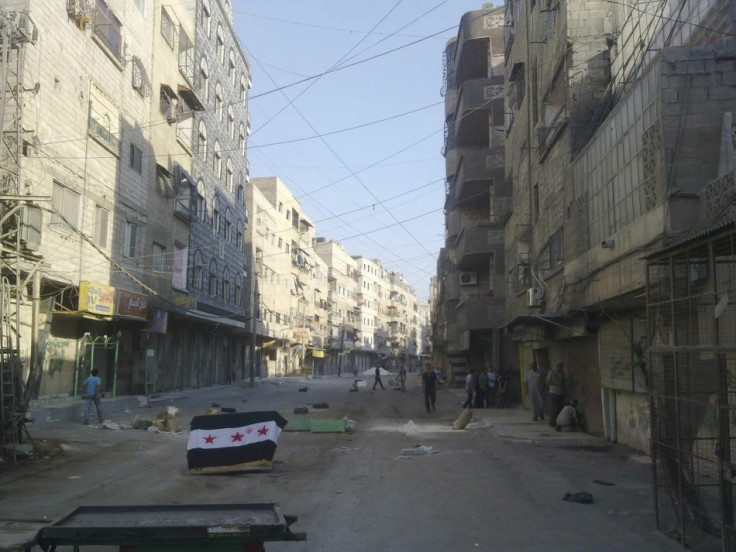 President Bashar al-Assad's forces have retaken control of parts of Damascus in the aftermath of the bombing attack on the security headquarters that killed four members of the president's inner circle and crisis unit.
The Free Syrian Army announced that it had pulled out from the Midan area of the Syrian capital. Syrian troops have also retaken a border crossing to Turkey.
Clashes in Aleppo, the largest city in Syria, were also reported, with rebel forces entering the central Salahiddeen area of the city with tanks and establishing checkpoints.
Following the violent deaths of Syrian defence minister Daoud Rajiha, Assad's brother-in-law Assef Shawkat and the head of investigations at the Syrian Intelligence Agency Hafez Majkhlouf, state TV announced another fatality among senior officials, the spy chief Hisham Bekhtyar.
Dutch journalist Sander van Hoorn told the Guardian that Assad's forces are in control of central Damascus.
"There's a lot of military presence, but some of the shops that were closed yesterday are starting to reopen - but not on a large scale," he said. "People seem to feel a little more relaxed entering the streets in central Damascus."
Several defections were reported as a Syrian brigadier-general and 20 other military officers, including four colonels, fled from Syria to Turkey along with other 710 people.
The latest defections brought the number of Syrian generals seeking refuge in Turkey to 22.
The UN security council is set to vote on a proposal pushed forward by the UK to extend the UN's monitoring mission to Syria by a further 30 days.
Syria has dismissed Russian speculation that Assad is ready to resign. The information minister said the rumour was "completely devoid of truth".
Earlier reports suggested that Syria's rebel forces had taken control of the country's border crossings into Iraq and Turkey.
A senior Iraqi official told the New York Times that all four of the country's crossings into Syria have now been closed, because the rebels have seized the Syrian side. Iraqi troops also claim that the Free Syrian Army (FSA) executed dozens of Syrian soldiers while commandeering the checkpoints.
Rebels were filmed tearing down a poster of Assad near the border with Turkey.