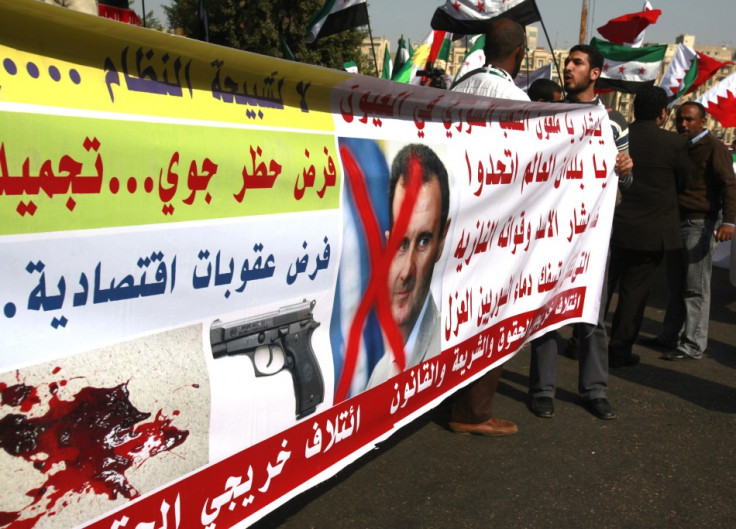 The head of the Syrian National Council has warned Iran and Hezbollah that their continued support of President Bashar al Assad will jeopardise their relationship with Damascus once the government is overthrown.
In an interview with CNN, Burhan Ghalioun, chairman of the Syrian National Council (SNC), accused Iran of "participating in suppressing the Syrian people" by backing the embattled president.
"I hope that Iranians realise the importance of not compromising the Syrian-Iranian relationship by defending a regime whose own people clearly reject it and has become a regime of torture to its own people," Mr Ghalioun said. Tehran must understand "that this is the last chance to avoid an unwanted fate to the Syrian-Iranian relationship," he added.
During the interview, Mr Ghalioun also spoke about his disappointment over Hezbollah's stand and its support of the Syrian regime.
"The Syrian people stood completely by Hezbollah once. But today, they are surprised that Hezbollah did not return the favour and support the Syrian people's struggle for freedom."
The United Nations estimates that more than 4,000 people have been killed in Syria since February, when Bashar began attempting to put down anti-government protests with police and troops. The London-based Syrian Observatory for Human Rights said at least 34 civilians died earlier this week in Homs, the scene of the heaviest recent fighting.
Mr Ghalioun's warning came as Bashar becomes increasingly isolated. As the struggle against the regime morphs into an armed resistance, rumours surfaced last week that SNC leaders had met with officials from the Free Syrian Army to discuss the possibility of forming an official alliance.
By refusing to agree to the Arab League's peace plan and continuing its crackdown on protesters, Syria has placed both Iran and Hezbollah in a difficult position.
The Alawites, to whom Bashar belongs, are a branch of the Shiite sect of Islam and Iran is the largest Shiite country in the world. Teheran's supreme leader, Ayatollah Ali Khamenei, clearly sees himself as God's representative to all Shiites, so Iran's support of Syria has become fused to one of the core principles of the Islamic republic.
Syria is also one of Iran's main regional allies and one of its few Arab allies, so supporting Damascus helps Tehran undermine Israel's security and counter Saudi Arabia's interests.
Iran's continued support of the Assad regime also risks undermining its future relationship with a post-Bashar Syria and has affected its relationship with Hamas. Tehran has already complained about Hamas showing a lack of support for the Syrian regime and has threatened to cut off funding.
Hezbollah also finds itself in an awkward position. While Iran and Syria are among its main financial backers, its continued support of Bashar could easily undermine its position in the Islamic world.
As Syrian public opinion turns against both Iran and Hezbollah, the international community looks set to throw its weight behind overthrowing Assad's regime. This could turn the Syrian crisis into a drawn-out civil war, which both Iran and Hezbollah would prefer to a peaceful transition of power.