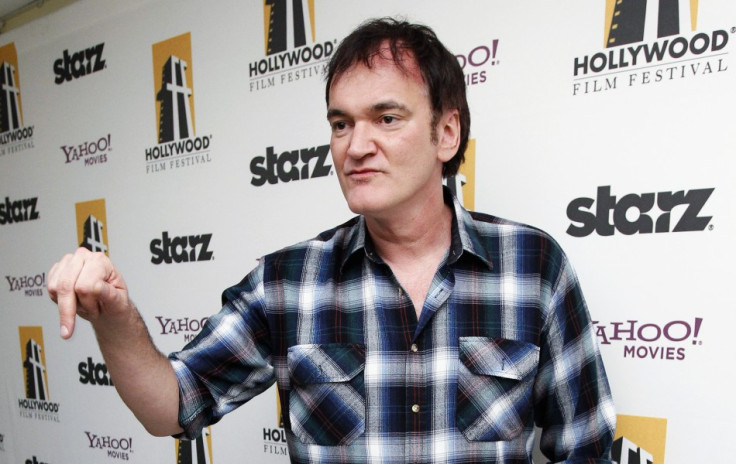 The Black List of the hottest movie scripts of this year has been published, giving a glimpse into some of of the hits of the future.
The list, compiled by film executive Franklin Leonard, highlights the 71 screenplays that film execs voted as their favourites yet to make it into production.
It's an eclectic collection, featuring Quentin Tarantino's new film and taking in diverse subjects such as the story of WWII cryptographer Alan Turing and a "satirical behind the scenes look" at the making of Star Wars via Peter Mayhew, the actor who played Chewbacca.
The list shows that the current zombie film renaissance appears set to continue. Maggie, by John Scott III, will tell the story of a family helping a young girl deal with her infection as she slowly succumbs to the zombie virus taking over the world.
Bethlehem, by Larry Brenner, also takes place in a zombie apocalypse, although with the added ingredient of vampires, as a group of people offer themselves as a food source to a blood sucker who can protect them from the undead horde.
The apocalyptic theme continues with Aron Coleite's The End, the story of four people making peace with their lives before an "interstellar" event ends the world in six hours. Matt and Ross Duffer's Hidden revolves around a family hiding in a bomb shelter after escaping a mysterious outbreak.
Tarantino's Django Unchained, already a controversial prospect, was given 14 votes. The story concerns a freed slave who is trained as a bounty hunter by a German dentist.
Action thriller fans seem well catered for by the list. The Knoll, by Christopher Cantwell and Christopher Rogers, gives an alternative history take on the John F Kennedy assassination, as a rookie cop and his potential flame are pursued after witnessing the shots fired from the grassy knoll.
Blood Mountain, by Jonathan Stokes, seems to fot the bill as a big-budget star magnet with the story of a army ranger and the world's most wanted terrorist having to work together to cross Pakistan. Ezekial Moss, Keith Bunin's story of a stranger who seems to have the power to channel the souls of the dead, appears perfect for an A-list star.
The list has its share of off-beat entries, such as The Flamingo Thief, Mike Lesieur's story of a man who loses his wife, and finds relief by stealing figurines of flamingos.
Several of the most popular film's on the list, including Turing story The Imitation Game, by Graham Moore, have already been snapped up by Hollywood and will be developed in the coming years.
Some of the biggest films of the last few years were first highlighted in The Black List. Diablo Cody's Juno script became hot property, as did The King's Speech and Slumdog Millionaire.