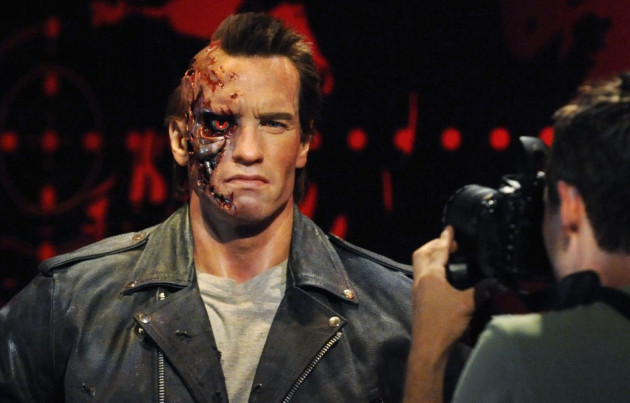 Hollywood action star Arnold Schwarzenegger is back. The 65-year-old former Governor of California is to reprise his iconic role as the Terminator, in the fifth instalment of the hugely popular sci-fi and action series.
"I'm very happy that the studios want me to be in Terminator 5 and to star as the Terminator, which we start shooting in January," Schwarzenegger confirmed, while at the 21st Century Financial Education Summit in Australia.
Schwarzenegger made his acting debut back in 1969, when has chosen to play the Greek mythological hero Hercules. His first truly serious move role, though, was in 1976, when played Joe Santo in Stay Hungry; he was awarded a Golden Globe for New Male Star of the Year.
But it wasn't till 1982's Conan the Barbarian that Schwarzenegger broke through on the world stage.Within five years, he established himself as the world's biggest all-action hero, starting a total of three hugely successful film franchises. From Conan in 1982, Schwarzenegger began the Terminator series in 1984 and then spawned the Predator (of Aliens and Predators fame) series in 1987.
Other great news for Schwarzenegger fans is that he has been confirmed for 2014's Legend of Conan.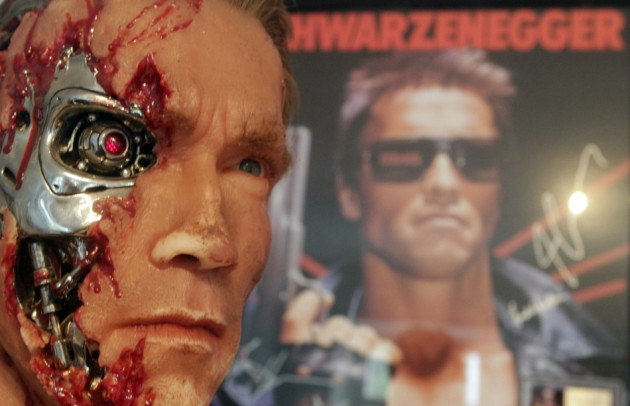 "I'm also going to do King Conan - to play that role and also to do another Twins (the original released in 1988) movie. So I feel very proud of that. I feel very happy and I'm looking forward to doing those films," the Austrian-born former bodybuilder added.
There have been a total of four films in the Terminator series, two of which were directed by the award-winning James Cameron. Schwarzenegger starred in the original and 1991's Terminator 2: Judgment Day, plus 2003's Terminator 3: Rise of the Machines. The 2009 Terminator Salvation starred Dark Knight actor Christian Bale and Avatar's Sam Worthington.
Schwarzenegger did make a brief appearance, or at least a computer-generated model of him did. The real Terminator was busy with politics at the time. He wasn't very impressed with the production though, telling Collider.com, "... the last one [Terminator Salvation] was awful. It tried hard, not that they didn't try, the acting and everything. It missed the boat."
Production details are sketchy at this point. The franchise is owned by Megan Ellison's Annapurna Pictures; the same company that produced Oscar-nominated Zero Dark Thirty. However, the agreement to buy the rights (executed in 2011 for $20m) is rendered void according to copyright laws if the work on Terminator 5 has not started by 2019. Megan's brother, David Ellison, and his company Skydance Productions, will also be involved.
Distribution rights are likely to be with Paramount, according to the Wrap. The report also confirmed Laeta Kalogridis (of Avatar fame) and Patrick Lussier (of Driver Angry fame) would write the script. There is no news on a possible director, although Fast and Furious' Justin Lin has been mentioned.
[Video Courtesy: YouTube/newsEENCY]