This Girl Can campaign: 'Women face different and significant barriers to taking part in sport'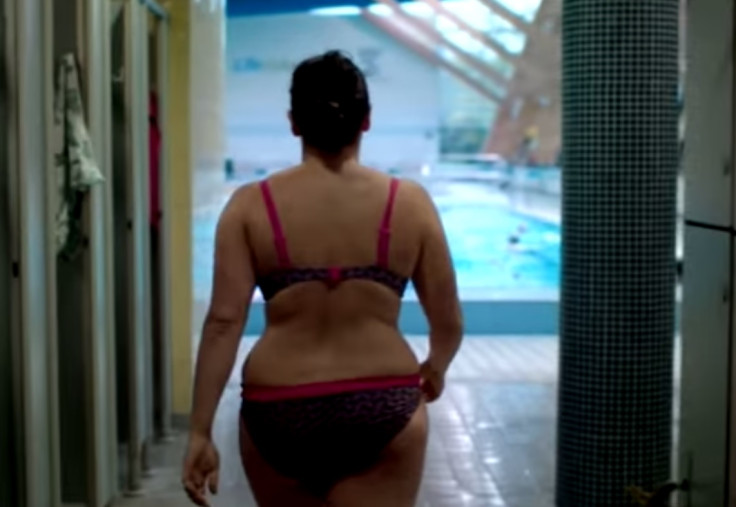 Sport England has launched a marketing campaign to encourage more women to take up sport, with the aim of removing the barriers that may stand in the way of those who have fears about exercising.
Backed by Clare Balding, Dame Kelly Holmes and other celebrities, the TV advert for This Girl Can features women of all shapes, sizes and ages getting involved in sport and exercise – regardless of ability. Women from all walks of life – no models – were involved in the video, to a soundtrack of Missy Elliott's Get Ur Freak On.
Using messages such as "I kick balls, deal with it" and "sweating like a pig, feeling like a fox", the campaign is the first of its kind to actively encourage women to ignore issues of body confidence and take up physical activity.
Ruth Holdaway, chief executive of UK charity Women in Sport, told IBTimes UK the launch of This Girl Can was a pivotal moment in helping more women and girls across the country to take part in sport.
"The campaign is based on strong insight into real women's lives and our research has consistently shown that women face different and significant barriers to taking part in sport and physical activity, not least of which is a fear of judgment," she said.
Body image issues
According to a Sport England study, two million fewer women than men play sport regularly from the ages of 14 to 40. Yet 75% admit they would like to be more active. The study highlighted several barriers that stand in the way of female participation in sport: skill, what they looked like during exercise and the idea of the "ideal" sportswoman.
Still, the campaign has come at a crucial time, when the future of women in sport has barely looked brighter. In 2014, the England women's rugby team seized the World Cup, while individuals made headlines with a series of successes, from Lizzy Yarnold's gold medal in the skeleton at Sochi to Jo Pavey's win in the European Championship 10,000m race.
"The power of This Girl Can is it's focus on real women and real, sweaty, breathless sport," Holdaway added. "Airbrushed depictions of sporting perfection do not motivate women and girls, so we are thrilled that This Girl Can has found a tone that is both true to sport and true to women's lives."
"We are all imperfect and let's celebrate that, it doesn't make us less valuable," sports presenter Clare Balding told The Daily Telegraph. "We all have wrinkles and bags under our eyes and cellulite and pores and all those things that you don't normally see in images of women."
"This ad is trying to reach women who have felt for whatever reason that exercise or sport is not for them, that it's an exclusive club they can't join," she added.
Grace, 22, is a star of the campaign from London. As a student, she began cycling. "I just kind of build it in to my everyday life, so sometimes I could go just around the corner and then other times I can go two miles, three miles, wherever," she said.
Sport England CEO Jennie Price told IBTimes UK: "The figures on participation are crystal clear. There is a significant gender gap, with two million more men than women exercising or playing sport regularly. I believe we can tackle this gap, because our research shows that 75% of women would like to do more.
"Before we began this campaign, we looked very carefully at what women were saying about why they felt sport and exercise was not for them. Some of the issues, like time and cost, were familiar, but one of the strongest themes was a fear of judgment. Worries about being judged for being the wrong size, not fit enough and not skilled enough came up time and again.
"Every single woman I have talked to about this campaign – and that is now hundreds – has identified with this, and it is that fear of not being 'good enough' in some way, and the fear that you are the only one who feels like that, that we want to address."
"In This Girl Can, we want to tell the real story of women who exercise and play sport. They come in all shapes and sizes and all levels of ability. They have myriad reasons for doing what they do. If you are wondering if you should join them – or carry on – this campaign says it really doesn't matter if you are a bit rubbish or completely brilliant. The main thing is that you are a woman and you are doing something, and that deserves to be celebrated."
© Copyright IBTimes 2023. All rights reserved.