British Diver Tom Daley Comes Out as Gay in YouTube Video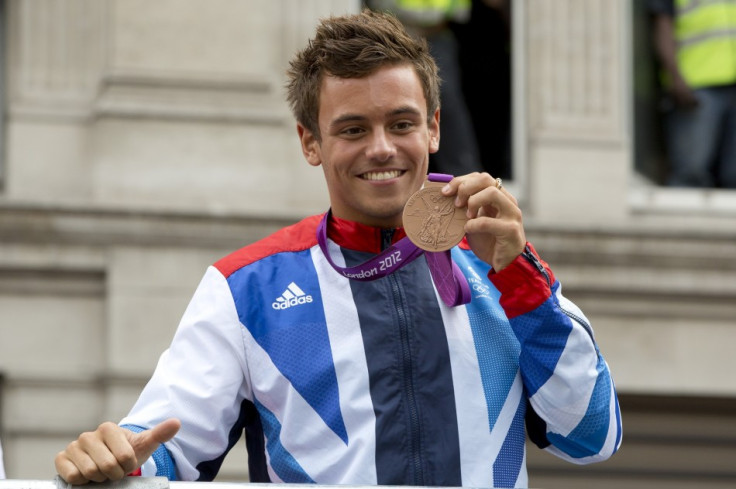 British Olympic diver Tom Daley has revealed he is in a gay relationship in a YouTube video.
The 19 year old, who won the Olympic bronze medal at the London 2012 Olympic Games and is a double Commonwealth champion, has continually faced questions over his sexuality.
But Daley has taken to YouTube to clarify his sexuality and says he began a relationship with another man last spring.
"One thing that I have not felt comfortable about is my relationships," Daley said. "Even when I've been doing sporting interviews I've been asked who am I seeing?
"Now I feel ready to talk about my relationships. In spring of this year my life changed when I met someone and made me feel so safe and happy and that someone is a guy. It took me by surprise. It was always in the back of my head that something like that could happen. But it just clicked in my head.
"Right now I'm dating a guy and I couldn't be happier. It feels right and people are going to have their own opinions, is it a big deal? I don't think so. People will call me a liar. I wanted to say something. I am ready and I wanted to do it."
Daley becomes the latest high profile British sportsman to come out as homosexual but the trend is sparse among those still competing.
Fellow-divers Matthew Mitcham came out in 2008 while American Greg Louganis revealed he was gay in 1995 after his retirement from the sport.
Former Wales rugby international Gareth Thomas came out in 2009 and has since become a vocal supporter of the charity ChildLine.
© Copyright IBTimes 2023. All rights reserved.