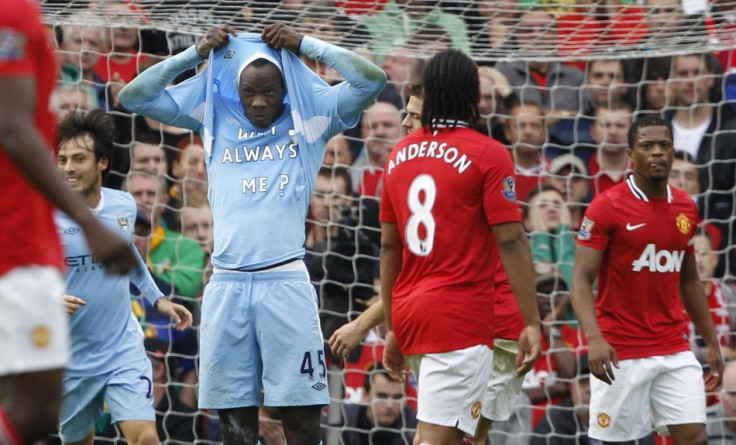 Former Republic of Ireland international Tony Cascarino has urged Manchester City forward Mario Balotelli to show a greater determination in order to get the very best from his obvious skills.
The aforementioned football pundit believes the Italian international is "not far short of unstoppable" and acknowledges the superb form he is in for Manchester City, but at the same time he feels the charismatic former Inter Milan youngster is too languid and lacks the necessary hunger to thrive when perhaps things are not going for him.
In recent weeks Balotelli has defied his troublesome reputation by emerging as a talismanic figure for Roberto Mancini's side. The striker has scored nine goals in ten games this season but Cascarino suggests the Manchester City star will also be judged on defining goals and when things are not going so well.
Cascarino believes the emerging Manchester City striker would be virtually unplayable were he to marry a work ethic like Alan Shearer's to his lavish array of talents
"When I watch Mario Balotelli, I see a footballer who is not far short of unstoppable." Cascarino told The Times.
"A lot of the time when I watch him, I also find myself screaming in frustration, urging him to run, to chase back, to make things happen for himself.
"Things are dropping for him at the moment and fair play to him, but as somebody who used to play in his position, I know from experience that it can't and won't last.
"Balotelli does things that I couldn't have dreamt of as a player. He's got so much going for him, all the talent you could want.
"He's built like a tank and, yes, I know he's a quirky character, but I just wish there was some way of injecting hunger into him.
Cascarino believes Balotelli needs to show a greater desire to score goals, in the same way Newcastle United and England legend Alan Shearer used.
He continued: "If he had a bit of Alan Shearer's determination, he would be the ultimate forward and impossible to deal with.
"You couldn't help but laugh when he scored his goal. He hadn't put an ounce of effort into it. He was jogging down the pitch and kept on jogging and was in the right place to tap the ball in.
"As I said, fair play to the kid, when things are going well you get those breaks, but predators like Shearer or Gary Lineker would have busted a gut to be in that position.
"I'm not having a go, because nine goals in ten games is some record and Balotelli has clearly turned things around at Manchester City, but I just want him to show more hunger.
"He always seems to need a kick up the backside and I just wonder whether he'll be the one who'll score the defining goal, the goal that wins a title.
"The game looks easy for him right now, but great players score defining goals."