Too many 'eggs' in one cloud: Building a pragmatic multi-cloud strategy
Abhishek Bhattacharya and Sean O'Donnell of Sapient Global Markets discuss how an organisation crafts a multicloud strategy around its unique needs.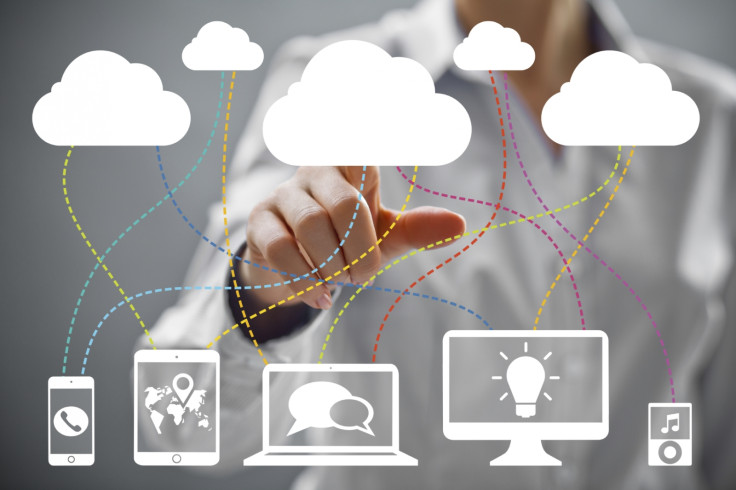 While the benefits of migrating to the cloud are compelling, cloud also introduces another set of risks—particularly for any organisation that counts on just one provider. For most, partnering with a single cloud provider will fall short in mitigating risk, optimally supporting diverse systems and data, and addressing regulatory requirements.
In building and executing a cloud strategy, the critical decision is not which provider is the "best"; success ultimately hinges on how an organisation crafts—and operationalises—a multicloud strategy around its unique needs.
As organisations continue embracing the benefits of cloud computing, the imperative to work with more than one provider is increasingly inevitable.
In addition to being too risky, reliance on a single provider denies an organisation the opportunity to plug into a truly fit-for-purpose cloud infrastructure. It hinders agility and flexibility over the long term. Further, using one provider could be at odds with regulatory requirements.
With the need for multiple clouds looming large, some organisations will find themselves making decisions on the fly. Others are consciously building a multi-cloud strategy with an eye toward improving their competitive advantage. To increase the odds of success, such a strategy should address four pillars:
Each cloud platform has distinct strengths, and tapping into those strengths is a key advantage of using multiple providers. Thus, a critical building block of any multi-cloud strategy: establishing clear decision-making criteria for when to choose a particular provider. For each need, identify the platform that is "fit for purpose"—whether combining cloud and on-premise hosting, meeting data protection and privacy requirements of a certain country or leveraging a massively scalable platform to manage big data. Take a long-term view when migrating to any provider. Once an organisation relies on a provider for infrastructure, it becomes extremely difficult to move away from that platform.
Understanding the organisation's profile is crucial when choosing a fit-for-purpose provider and when managing sourcing. Far from a one-time exercise, sourcing multi-cloud is an ongoing journey. Organisations must continually work to stay on top of the complexity, negotiate the best pricing and predict costs over time.
Admittedly, cloud pricing can seem more complicated than rocket science, with prices that vary not only from provider to provider but with a single provider. Rates can be higher or lower for some data centers, and a growing trend points to time-of-day pricing. Those variables are challenging when working with a single provider and even more daunting when managing more than one. And yet, getting a handle on pricing is essential. Otherwise, an organisation may end up spending more on cloud than it would have with an on-premise solution.
Though every cloud platform shares some commonalities, each has nuances that must be understood and addressed. When building a multi-cloud strategy, consider staffing and training requirements. Each platform will need a team dedicated to deployment and delivery on that platform. At the same time, a Multi-Cloud Center of Excellence can serve as a complement— strengthening expertise and standardising processes as much as possible across all providers.
Once applications are migrated to multiple cloud platforms, how will those applications be monitored? Will the organisation rely on a federated model based on each provider's monitoring capabilities? Or will it centralise monitoring using third-party tools that span all of the cloud platforms?
Similar questions must be answered in the realms of incident management, disaster recovery and service level agreement (SLA) measurement. Further, an organisation must build a strategy for whether or, more likely, to what extent it will integrate across its cloud platforms. Again, the key decision is centralising versus federating—with most organisations needing to do some of each.
Finally, as already noted, cloud sourcing cannot be a set-and-forget activity. As part of day-to-day operations, an organisation must ensure strong, ongoing IT-procurement collaboration on multi-cloud cost optimisation.
Putting it Together
Success comes not merely from migrating to the cloud or even migrating to multiple cloud platforms. Success comes through each organisation's hard work in designing and operationalising how it uses each platform to accelerate innovation, drive operational efficiency and enable new services and insights—for the business and for its customers. Organisations should start by building a proactive and pragmatic multi-cloud strategy.
---
ABHISHEK BHATTACHARYA is a Vice President of Technology based in Noida, India and leads the Technology Practice at Sapient Global Markets. Abhishek has spent the last 15 years architecting and designing technology solutions for companies around the world. His team is focused on developing market-leading solutions and frameworks for financial and energy services companies.
SEAN O'DONNELL is a Vice President of Technology based in London. Sean's background is in designing, building and running financial trading platforms, particularly in FX, CFDs, metals and some money markets for tier one, tier two and large broker clients. His technology experience is primarily in Java and open standard platforms, KDB+, UX, and highperformance/ scale technologies deployed as cloud-based services.