It's a challenging hiring environment for UK businesses. The most recent ONS labour force statistics revealed that UK unemployment is at its lowest in 40 years. Meanwhile, organisations across the country are suffering from widening skills gaps - City & Guilds research earlier in the year found that a staggering nine in 10 employers struggle with skills shortages.
Businesses are finding it increasingly difficult to find, hire and retain the skilled professionals they need - and external factors like Brexit are likely to impact this further. LinkedIn Recruiter Sentiment found that 96% of recruiters think Brexit is impacting hiring strategies. And more recent LinkedIn research revealed that 45% of UK hiring managers believe that the UK is less attractive to international talent as a result of Brexit.
As a result of these market dynamics, organisations vying for the best of a limited talent pool have to get creative in how they address these challenges.
The good news is that the search for talent has completely evolved in recent years - and it's to both talent and businesses' advantage. Professionals are now benefiting from tens of millions of job postings across the internet, making it easier than ever to connect with employers and find the right role.
For businesses, the benefit is that more than 75% of the UK's working population can now be found online, providing billions of real-time insights on where to find the right talent. Before, companies had to "go with their gut" to answer questions like which organisations they were losing talent to, how their employer brand compares to their peers, and what's the best location to open a new office. Now, for the first time, they have real-time workforce insights available at their fingertips that is accurate, reliable, actionable.
The challenge for many businesses remains - how to analyse and condense these millions of data points down into actionable insights. Our Global Recruiting Trends Report found that 70% of HR professionals think data could elevate their roles, but 42% say poor data quality is the biggest barrier. And from our latest report, The Rise of HR Analytics, we've learnt that only one in five businesses are actually making use of HR analytics in the UK, and just 11% have created a role dedicated to the function.
As the war for talent gets fiercer by the day, there is clear room for improvement to ensure that businesses and leaders elevate their hiring strategy and make talent decisions with confidence. Over the past year, we've seen a number of global companies who have been using workforce analytics to show its true worth. And we've found that insights can provide answers to much more than just talent acquisition.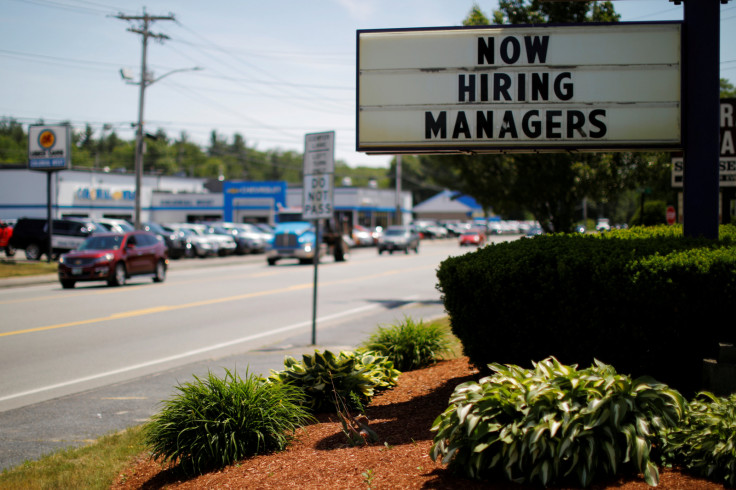 Take Microsoft, for example. The company was looking to recruit a number of cybersecurity professionals, and originally planned to hire them in the company's Redmond headquarters. But the team had a gut feeling that there were other cities with larger pools of talent. Using workforce data-driven insights, they identified a talent-rich location where Microsoft had a very small office. Having these valuable insights meant business leaders knew they had to increase investment and headcount in that city. Not only did this inform - and continues to inform - the company's hiring strategy, Microsoft was able to hire the best talent, in the best location, while saving on relocation and compensation costs.
Or look at Intel's Polish team. The company was facing a shortage of software engineers in Gdansk, so decided upon an employer branding billboard campaign to attract engineering professionals from neighbouring cities. Business leaders used workforce insights to reveal high numbers of engineers in Krakow and Warsaw. They then analysed competitor data to find that talent in Warsaw was working across many different companies, whereas in Krakow it was largely concentrated in a few top organisations. Using the insights, Intel built a strategy to run a highly targeted billboard campaign in Krakow which led to a 20% increase in visits to Intel's careers site.
The benefits are clear and undeniable. We encourage business leaders to start putting data and insights at the heart of their talent strategies in order to stay competitive – and plan for - the current and future job market. Using workforce insights will help organisations to reinvent and improve every step of their recruitment process – allowing them to make better informed hiring decisions, while saving crucial time for strategic workforce planning.
At the moment, many companies aren't using these insights to their full potential, and while this trend is changing, it's not yet at the rate we would wish for. It'll be those who are using workforce insights in their strategies that'll be fighting fit to tackle Brexit, a tight labour market and widening skills gaps.
---
Jon Addison, Head of Talent Solutions at LinkedIn UK
---