Work in the digital age: Why remote teams can still be disunited
Companies need the right mix of office space, flexible work policies, multi-site connectivity, training and technology.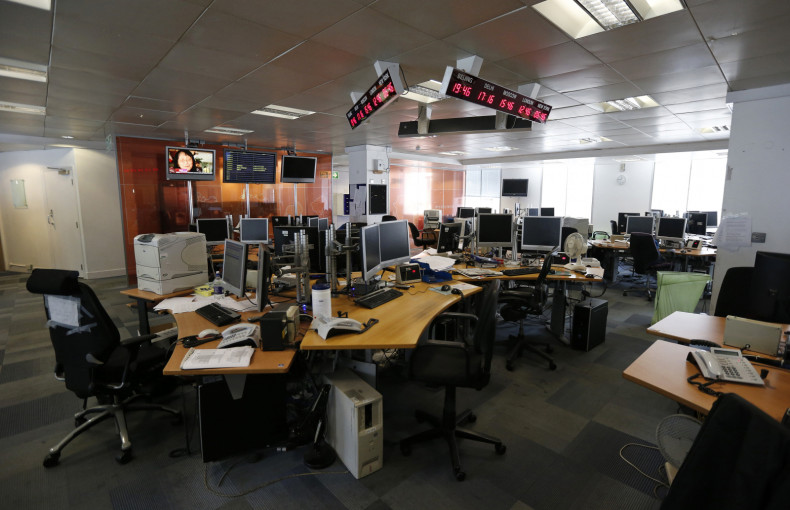 The utopian vision of remote working is not yet a reality for many businesses. Whether it's home-based workers or teams located in disparate locations across the country, not all businesses are effectively enabling remote teams to work securely away from the office.
But as we approach a time in where multiple generations meet in – and indeed out of – the workplace, all with differing needs and behaviours, it's more important than ever that businesses understand how to cater for these changing dynamics.
Our flexible working study, for example, found that the younger generation generally prefer to work in the office as opposed to remotely – a clear contrast to baby boomers, who said they would rather work from home. In addition to personal preference, the research found that 48% of those under 35 actually feel that they are most productive when based in the office, with only 19% over 55 agreeing with this.
Clearly, there is no one-size-fits-all approach. With many employees no longer working in a single head office location, it is the employer's responsibility to ensure that not only do workers have the right tools they need to work remotely, but that the right processes and policies are embedded in the corporate culture to ensure that companies can securely accommodate this wide range of preferred working styles.
Getting the basics right
Successful remote working policies start with getting the basics right by allowing employees to effectively communicate over voice, video, messaging and email. Businesses should always keep in mind the ultimate vision of flexible working – offering workers secure and reliable access to key applications, data and tools – to optimise employee performance, morale, retention and productivity.
Of course, there are other important benefits to establishing a safe, secure remote working policy – not least the fact that it can provide a critical boost to business continuity at times where productivity may otherwise be hampered. The snowfall that affected so many businesses this winter is a prime example – at a time where many people find it difficult or even impossible to travel to the office, businesses that have successful flexible working policies in place (and the tools that underpin them) suffer less downtime and losses in productivity by enabling people to work from where they are, rather than having them stuck in traffic, clocking off early or, worse still, taking the day off entirely – even if they do take off an hour at lunchtime to go sledging with the kids!
Building a culture of flexible working
Standalone policies on remote working aren't enough, though – in order for such policies to work, organisations must actively work to build a culture where they value output, outcomes and productivity regardless of location.
While, this begins with empowering workers with the tools and training required for teams to work effectively wherever they like, time together as a team needs to be specifically allocated, whether in the form of video calling, online collaboration tools or using group chat to brainstorm or collaborate.
It's not all about giving your employees the technology they need, though – building a successful flexible working policy is about giving employees context of when it's appropriate to use remote working tools, and helping them to understanding when remote working is the right thing to do and when people should a be physically together.
The video factor
Working alone, whether at home or on-site, can make it more difficult for employees to feel part of a team, and also means they can miss out on the nuances of interpersonal communication.
This is why reliable remote access to video communication needs to be a priority for businesses looking to implement flexible working policies – not only does video technology enable employees across disparate locations to feel more included in discussions, it also breaks down barriers between people by taking the full spectrum of non-verbal communication into account – things like gestures, body language and eye contact. Driving a better interpersonal experience is key for companies looking to retain a sense of inclusion, motivation and productivity across remote workforces by reinforcing inclusion within teams.
The right place, at the right time
While the older generation may prefer remote working due to commitments at home, our study found that 28% of all workers have trouble getting hold of colleagues or managers when working remotely. For younger workers this may also explain the preference towards office-based work; it may, however, also be down to the social aspects of office life and a desire to be publicly recognised for their hard work – an important factor when seeking advancement – or the extra support and advice available from working alongside more experienced co-workers.
Whether you're working in an office or disparately across multiple locations, efforts need to be made within teams to ensure everyone is kept up-to-date and available for contact when needed.
Presence information, for example, is an invaluable tool for people working remotely, enabling workers to see who's available to them in real time, while allowing homeworkers to work together on documents with collaboration tools is hugely beneficial to productivity.
Meeting security challenges
Whilst there are many obstacles that businesses are yet to overcome – whether maintaining connectivity across multiple sites, equipping staff with intuitive technology they actually want to use, or training and educating teams to effectively use collaboration tools – one of the biggest issues facing businesses is that of security. What's more, with the General Data Protection Regulation (GDPR) right around the corner, it's more important than ever that defence systems are in place to protect both employees and the business. This presents a particular challenge to organisations with remote workers, who should:
Implement robust data access controls and authentication to ensure remote workers are who they say they are
Ensure data leakage protection is in place so those working remotely can't access and extract valuable company data
Make sure remote workers' devices are safe and secure, including deploying and managing apps with local device policies to protect the network from the threats of remote devices.
As our workforce continues to evolve, adapt and grow, companies must adopt flexible working policies which balance multi-generational employee preferences and the needs of the business. This includes enabling the right mix of office space, flexible work policies, multi-site connectivity, training and technology, whilst also developing the right values and culture for the team.
---
Rufus Grig, CTO, Maintel
---