Tottenham are back in the top four of the Premier League table, and are close to clinching a Champions League spot, after Spurs defeated Blackburn 2-0 at White Hart Lane.
Blackburn are now firmly in the relegation zone, a game behind 17<sup>th placed QPR, and will need to win their next two fixtures against Wigan and Chelsea to keep their Premier League chances alive.
Goals from Rafael van der Vaart and Kyle Walker sealed a day where Tottenham completely dominated all forms of play, with William Gallas also coming close to helping the side in their convincing win.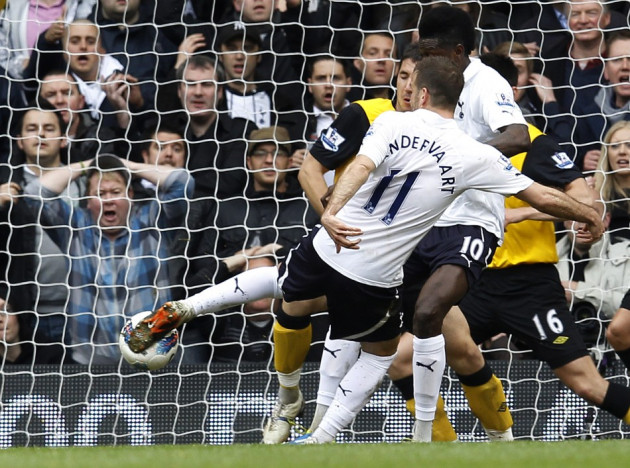 Spurs began the game on top and Blackburn never looked a chance to take victory, particularly after van der Vaart's strike in the 22nd minute.
But Walker's goal was one to be remembered, with the PFA Young Player of the Year winner curling a free kick from 25 yards in the 75th minute.
Tottenham are now four points behind third-placed Arsenal in the table, and will be aiming to finish third at the least if they hope to be guaranteed a spot in the Champions League next season.
If Chelsea win the Champions League final against Bayern Munich on May 19, fourth spot will receive Europa League qualification rather than taking part in the top tier European competition.
Tottenham now face Bolton, Aston Villa and Fulham before the end of the season, and Harry Redknapp has been clear that he will be targeting a win in every match.