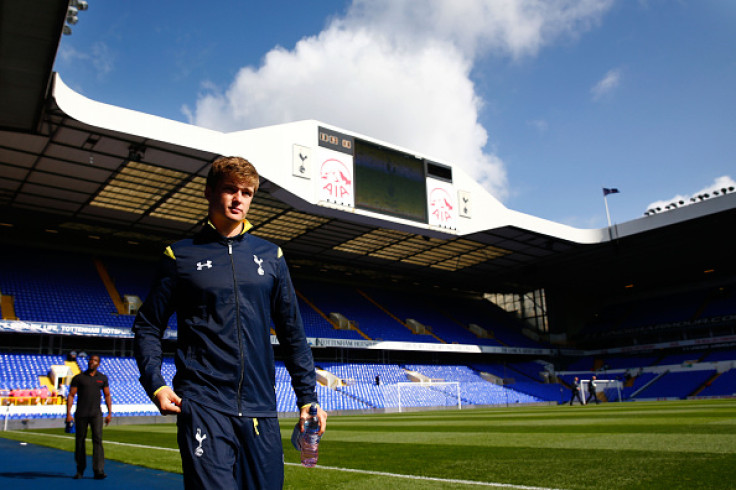 Tottenham's rising star Eric Dier has revealed that he idolises Arsenal legend Tony Adams, whose inputs have gone a long way in improving his performances on the pitch. The news will come as a major shock for Tottenham fans, who are averse to any Gunners influence on their players but the 21-year-old insists that Adams' experience is unparalleled in English football and that some help from his side cannot be rejected, citing differences between the two camps.
Dier has been among the most consistent of Tottenham players thus far this season and has warmed himself up to the fans playing in a slightly unfamiliar holding midfield role. Spurs managed their first win of the season against Sunderland on Sunday, taking their total tally of points to six, which includes three draws and a loss.
Spurs will face Arsenal in the Capital One Cup in the upcoming week and Dier's statement shall put some more spice in what is likely to be a feisty affair between the two north London clubs at White Hart Lane. Arsenal failed to beat Tottenham in either of their attempts last season, drawing at home while losing to a Harry Kane masterclass in the reverse fixture.
"Tottenham fans might not be happy but I met Tony Adams quite a few times," Dier told the Sun, as quoted by the Daily Mail. "He came away with us when I played for England Under-19s and it was great to be around him."
Dier claims that the former Arsenal man still has it in him to exert his influence on the pitch in spite of not being able to perform in a physical battle like he did in his prime years. However, he compensates for the same with his mind, which is still as sharp as it was during his years in Highbury.
"One day in training we were a player short so he trained with us. It was great. His body was past it yet he managed to cope because he could read the game so well and talked non-stop," Dier concluded.