Jermain Defoe has compared Gareth Bale to Cristiano Ronaldo, with the Tottenham striker arguing that his teammate has evolved from a natural winger to a goal scoring machine much like the Real Madrid superstar.
Ronaldo began his Manchester United career as a straight winger, but he has since become a player who can score the winning goal game after game as well as playing a deeper role in attack.
And as Bale continues to be the difference for Tottenham across the board, scoring within six minutes against Inter Milan last night in the Europa League, Defoe has compared him to one of the world's best as he continues to grow and develop.
"He's quite similar to Cristiano Ronaldo," he told BBC Sport. "When he was at United in the first couple of seasons where he was a natural winger, he used to do all these tricks and maybe had more assists than goals, and then he just totally changed his game to goals, and just became a goal scoring machine.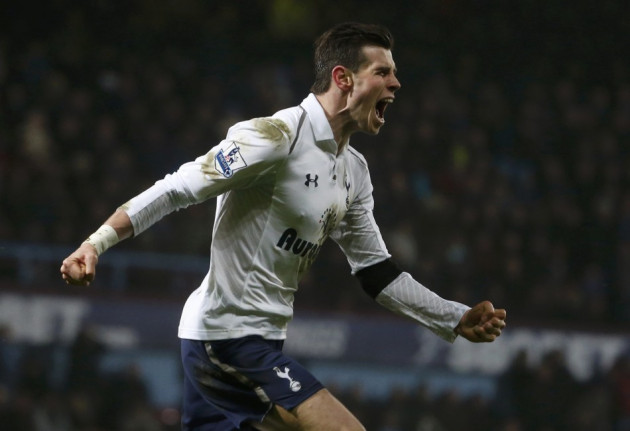 "And I think Gazza [Bale]'s done exactly the same - before he was a natural winger, would beat players and cross the ball in but now I think he's changed his game.
"I think he's realised he's a good finisher and in fact he's a great finisher, a great left foot. When things aren't going well in a game, he can just get the ball, beat two players and score. I think he's that special."
While Bale has continually stood out in Tottenham's victories, Defoe insists the rest of the squad are feeling better than ever as they look to finish above Arsenal and get back into the Champions League.
"In terms of team spirit I think it's the best it's ever been," he explained. "Everyone's buzzing, buzzing around the training ground.
"Everyone's putting the work in and even the players that are injured are working hard to get back. And just that feeling, that winning mentality, I think we've got it now. In games when things aren't going great, everyone gets stuck in."