Former Tottenham striker Garth Crooks has spoken at the launch for anti-racism group FARE's Euro 2012 project, saying that he believes players should walk off the pitch if they can't cope with racial abuse.
Currently referees can book players for leaving the pitch unless they're physically unable to carry on.
And with talk over racism in football at an all time high as the Euros take place in controversial host nations Poland and the Ukraine, discussions have taken place over how referees and players will deal with any problems that might arise.
Mario Balotelli recently said he would walk if he felt he was being racially vilified, and Italian manager Cesare Prandelli supporting the striker's stance.
And Crooks, who won the FA Cup twice and the UEFA Cup with Tottenham, says he understands this is a difficult problem to solve.
"I hope that referees don't book a player if he walks off because of racism," he explained at the event in Warsaw.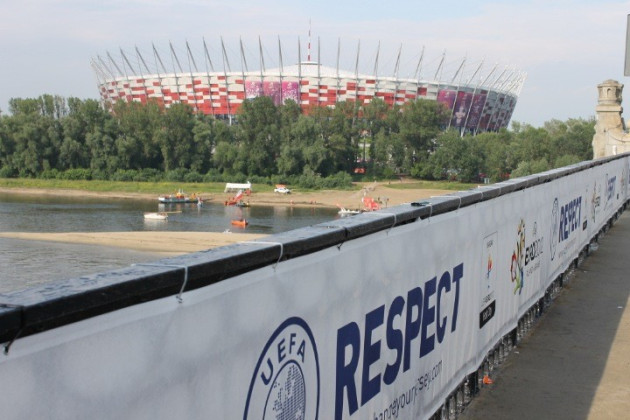 "There is something very unique about a player who goes off the playing field, and it can happen for a number of reasons - it could be a hamstring problem, calf, upset tummy, it could be anything.
"But to book a player because he feels psychologically he cannot continue for whatever reason is not an excuse to caution him.
"We must find a different way of dealing with a very difficult problem."
While former England international and Tottenham star Sol Campbell claimed that fans should stay away from the Euros, Crooks took a very different stance, insisting that the power that football has to assist in solving social problems shows why the Euros should have been brought to Poland and the Ukraine.
"I think what they can learn is that anything's possible with this power of football," he said. "It's such a strong agent and if applied properly you can achieve amazing successes.
"I would say that if a player cannot be respected and there will be moments when a player won't be respected it is critical that he's protected. He needs to be protected first by the referee, he needs to be protected secondly by the footballing administrators.
"It is crucial, because I think we're moving into an era where there is a generation of footballers who are not prepared to tolerate racial abuse.
"We came from a different generation - we took it on the chin and we tolerated it. This generation isn't prepared to, which leaves us in a different position.
"What are we to do? If we can't respect, we must protect."
Crooks played in England in the 1980s, first for Tottenham and then for Manchester United, West Bromich and Charlton Athletic.