Harry Kane has expressed delight at receiving his Premier League debut for Tottenham on Saturday, with the 19 year old glad to get onto the pitch in a competitive match for the first time at the club.
Kane was only able to feature for five minutes as Spurs desperately looked for a goal to even the scoreline, and after spending a successful loan spell at Millwall he looks to be a star fo the future for the side.
After coming on for Sandro, Kane says it was a proud day and one that he hopes to repeat for Tottenham many times this season.
"As a kid you grow up wanting to play in the Premier League and I got my five minutes at the end at Newcastle on Saturday," he told the Tottenham website.
"It's a proud moment for me and my family, and hopefully it's just the start with many more to come, and plenty of goals.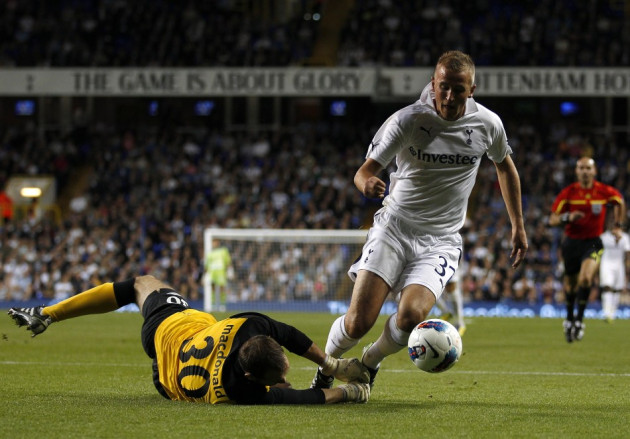 "The Premier League is the next progression. I played Europa League last season and now I want to play in the Premier League. I did well in pre-season and it was great to get on."
Tottenham will be hoping that the forward can develop into a strong player for the club in the long term, with a current limited group of strikers to rely on.
Until last night, Jermain Defoe was their only senior choice, with Emmanuel Adebayor finally joining the fold again after a success loan stint last season.
Spurs will no doubt be in the market for another frontman before deadline day hits next week, and Kane still has a lot to learn before he can be counted on by Andre Villas-Boas week in and out.