Harry Redknapp has insisted that he is yet to be contacted by the Russian Football Union, but the former Tottenham manager admitted it would be a fantastic job for whoever they choose.
Redknapp was the far and wide favourite to take on the England position when Fabio Capello walked out before the 2012 Euros, but the FA chose to take on long-standing candidate Roy Hodgson instead.
After Redknapp admitted to being disappointed over not managing his country, Tottenham chairman Daniel Levy made the shock move of parting ways with the 65 year old.
Redknapp's credentials after his time with Tottenham are particularly attractive to prospective employers; he took Spurs from a mid-table side to qualify for the Champions League for the first time in the history of the club, in which they got through to the quarter final; and in his final season, he took them to fourth place and cruelly missed out on a spot in the tournament again after Chelsea gained automatic qualification through winning the trophy.
And now, as Russia look to replace Dick Advocaat, they are believed to have made a list which includes all the big names out of work, including Pep Guardiola, Rafa Benitez, Capello and Redknapp.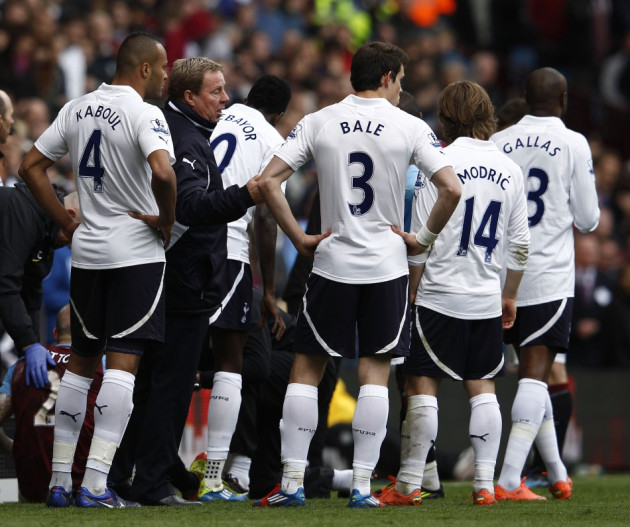 While the former Portsmouth manager says it would be an honour to take on Russia's national side, he says there have been no concrete moves made for his services.
"I haven't been contacted but I'm sure it's a fantastic job for someone," he told the Sun.
It may not be long before Redknapp finds himself in a meeting with the Russian Football Union though, with a statement from the body reading that they would be talking to candidates soon.
"The RFU would like to make it known officially that it plans to hold talks with these specialists about one of them becoming the head coach of the Russian national team," it said.
While Roberto Manncini was also believed to be a favourite for the job, he signed a new contract at Manchester City to commit his future to the club this week, effectively ruling him out.
For Redknapp, the Russia job would be a real test of his abilities for a national team, and after such a good run with Tottenham, he's set up well to continue with his success.