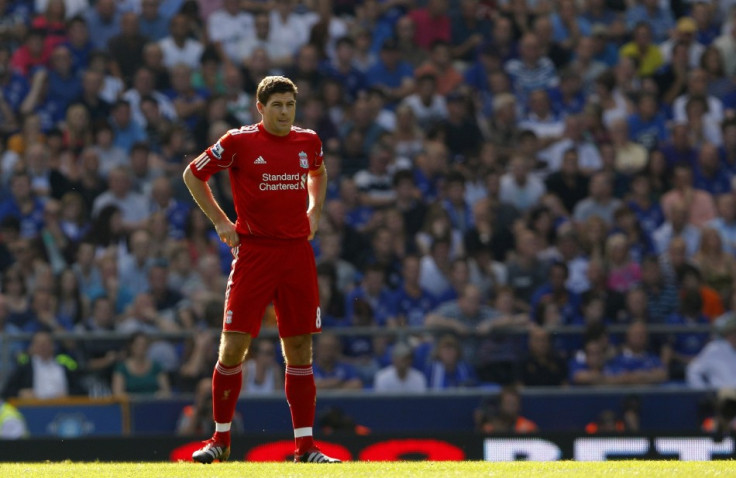 Robbie Keane believes that Liverpool skipper Steven Gerrard is the best midfielder he's played alongside, with the striker making waves already as he returns to the Premier League.
Keane has come back to England from the USA to begin a loan spell with Aston Villa, and the 31-year-old certainly has a great deal of experience in the Premier League.
Already having featured for seven Premier League clubs, Liverpool were one of the teams Keane was a part of, with the Irish international playing alongside Gerrard in 2008-2009.
And as Gerrard confirmed yesterday that he had signed a contract extension with Liverpool, effectively keeping the England international at Anfield for the rest of his career, Keane insisted that the 31 year old is still at the top of his game.
"It was a pleasure playing with him," Keane told Talksport over his time playing alongside Gerrard at Liverpool.
"You always see these guys and know how good they are but you never realise how good they really are until you're training and playing with them every day.
"He's the best midfielder I've ever played with. When you look at what he's done for Liverpool, I'm sure he'll be there long past his playing days."
Gerrard not only signed what looks to be the rest of his playing career away to Liverpool, but he also entered into an agreement to take on an ambassador role when he does decide to retire.
The agreement is a confidence boost for Gerrard, who is still getting back to full match fitness after being out of regular action for nearly 12 months.
And Liverpool in turn will be hoping that such a commitment from one of the Premier League's best will inspire the side to work their way back into the top four and into Champions League contention.
John Aldridge also hailed Gerrard as Liverpool's best player of all time, with the 1980s star claiming that he has carried the club through many tough times.
"[Gerrard] has been Liverpool's best player of all time," Aldridge told Sky Sports.
"We've been fortunate to have had unbelievable players going back to Billy Liddell and John Barnes, Graeme Souness and Kenny Dalglish.
"But, in all honesty, Steve, over the last 12-13 years, has had to carry Liverpool when we've had very average players; players that should not have got anywhere near the shirt. Some of the performances he has put together you had to see to believe."
What other top Liverpool men have said about Gerrard
Kenny Dalglish: "When Steven is not playing he is influential so I suppose you can add the word 'hugely' for when he is playing," Dalglish said.
"It's great to see him getting a reward because he has worked really hard to get where he is. It was a freak injury and the boy deserves a bit of luck."
Ian Rush: "He's loyal and loyalty doesn't seem to be in the game that much these days. He and Jamie Carragher are both loyal to Liverpool and it's nice to see that. The supporters appreciate that as well."
Luis Suarez: "Steven is a great player, I didn't realise how good until I came here. He trains how he plays and is a fantastic player and servant for this club."