Hugo Lloris says he doesn't believe Tottenham deserved to lose to Liverpool at the weekend, with Spurs now facing a tough fight to keep hold of their top four spot in the table.
Tottenham went into the match with third place firmly in their grasp, but after losing 2-3 thanks to a winning penalty from Steven Gerrard, the north London side must now wait for Chelsea and Arsenal's results to see how much damage the loss has done to their position.
And while Lloris is frustrated that the fight will be so tough for a top four finish, he believes that Spurs are capable of sealing their spot in the Champions League for the second time in the history of the club next season.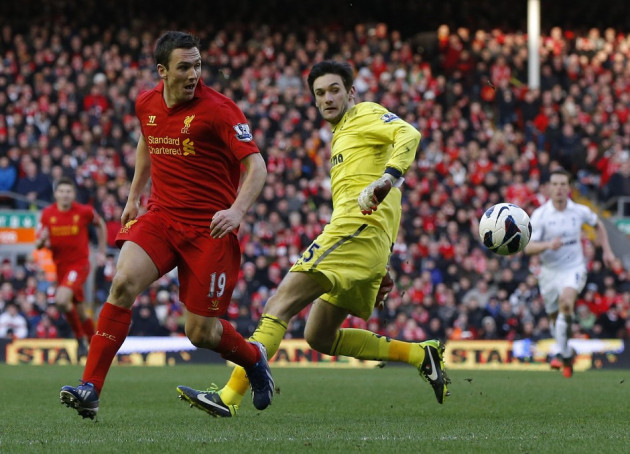 "It would be better if we were 10 points clear of Arsenal but a lot of things can happen," he explained, according to the Daily Star.
"We don't know but it will be close until the end of the season so we have to keep our concentration.
"We still have a lot of good games coming up. We can learn from our mistakes and the most important thing is not to do the same errors again.
"It's football but I think we didn't deserve to lose against Liverpool.
"We played well and at 2-1 we had control of the game and chances to score the third. But we have to look forward and stay focused."
Lloris insisted that while the side were disappointed to lose to the Reds, they wouldn't let it bring them down as they prepare to take on Inter Milan in Italy this week.
"This game must not break our confidence," he said. "We did great things before this game and it's just one game in the season.
"Anything can happen so we have to look forward. We have to prepare for the next game with great concentration and get three points at the end.
"We are disappointed because we lost but there are a lot of positive things to think after this. We have to keep clear minds about the situation. We're still third.
"We will look at other results and we can see what happens between now and the end of the season."