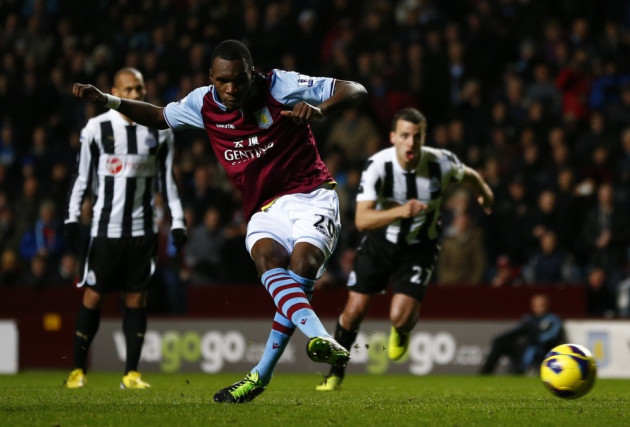 Aston Villa manager Paul Lambert has revealed Tottenham Hotspur's interest in signing Christian Benteke in the summer.
The Belgium international was impressive in his debut season for the Villa Park outfit, which had seen him attract top clubs across the continent. Spurs, along with a host of other clubs were linked with a move in signing the striker after Benteke handed in a transfer request to leave Lambert's side.
However, the 22-year-old then made a U-turn and signed a new four-year deal with his current employers. Lambert admitted that he was unconcerned regarding Benteke's future at the club as he remained confident in the summer that his star player would extend his stay at Villa Park.
"Are you talking about when Spurs came in for him? I was on holiday. I was not bothered. I knew what was happening, I was never really bothered because I knew he was never going to go anywhere," Lambert explained.
"I didn't worry about it. I knew myself what was going on, so I was not going to get caught up in something that was never going to transpire. Nearly every team alive were meant to be coming in for him."
Meanwhile, Lambert claimed the speculation surrounding Benteke's future in the summer has had its effects on the striker. However, Villa manager has urged his star man to continue hitting the top form for which he will get the support of the club fans.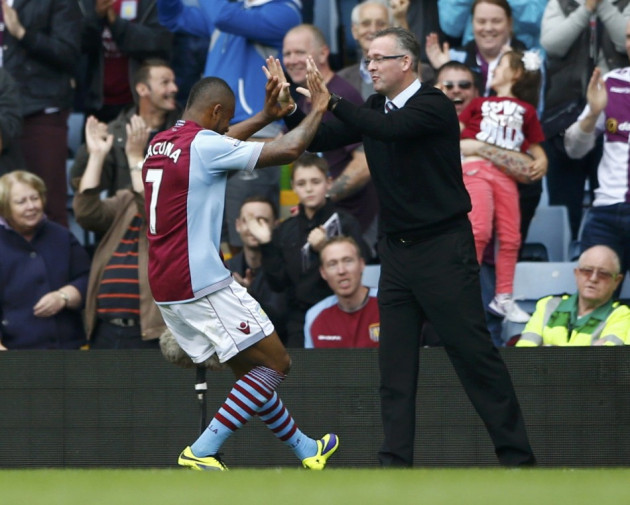 "Some teams you don't bother with. Unless I hear it from someone's mouth that's totally different, but you can read speculation all you want. It won't really faze me until I hear it from somebody else. It never really prayed on my mind what was going to happen," he said.
"I think there were a lot things going on and he's probably getting it from all directions [and] your head starts to go. He was asked a lot of questions. I'm pretty sure it was the speculation that got to him."
"Speculation whether it's wrong or right, if people have seen it in black and white in front of them they think 'Oh, it must be true.' But you hear the crowd again, they are brilliant with him. I said to him: 'you keep doing what you're doing and you'll be fine.'
"I think it was out of character. He has a good family behind him and he's not that type of guy at all. He's a nice, really humble guy and if he keeps working hard we can see where his career ends up," Lambert concluded.