Tottenham and Liverpool face competition in the race to sign FC Porto striker Jackson Martinez, after Napoli president Aurelio de Laurentiis confirmed the Serie A club's interest. The Colombian international had a sensational 2012-13 campaign, scoring 26 goals from 30 Primeira Liga starts.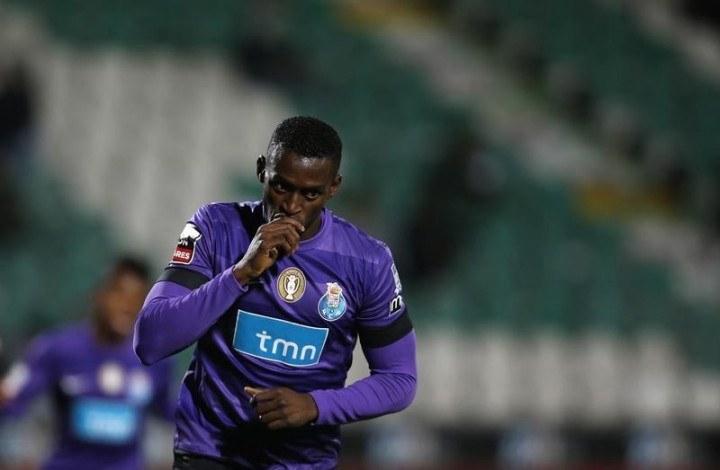 Writing on Twitter, de Laurentiis said, "...we have to analyse the strength and quality of the players we have. We could add Martinez to the team, or it could be a lot of other players. Benitez will make the final decision."
Martinez has already admitted the possibility of a summer transfer and has been tracked by both Spurs and Liverpool. The 26-year-old refused a formal comment on his future beyond saying he would speak to Porto and wait for their response.
Both Premier League clubs could do with reinforcements up front for the new season.
Liverpool may start the season without last season's top goal scorer, Luis Suarez, despite the protestations of manager Brendan Rodgers. Arsenal have already made two bids for the Uruguay international and it now appears Suarez is ready to force the issue.
Tottenham have England international Jermain Defoe and Togo's Emmanuel Adebayor up front. However, given Defoe had injury problems for most of last season and Adebayor is expected to leave north London, Andre Villas-Boas needs first team strikers. The ex-Chelsea boss has been linked with Spain international Roberto Soldado; the Valencia striker is reportedly available for €30m.
Meanwhile, Napoli's new manager Rafael Benitez, who welcomes former Real Madrid striker (and Arsenal target) Gonzalo Higuain to the Stadio San Paolo after a £32m transfer, says the striker short-list includes three or four more players.
"We talk about three, four or five players and we then decide which one is the best for us but we do not talk about individuals," the ex-Liverpool manager, said, adding, when asked about Martinez, "Jackson Martinez? I don't talk about the transfer market. He is a very strong striker, certainly, but now I am only thinking of working with the players I have."