Tottenham Hotspur are set to challenge Arsenal for the signature of Luis Suarez should they succeed in selling Gareth Bale to Real Madrid, according to the Daily Mail. Spurs chairman Daniel Levy is reportedly looking for a fee in the range of £85m and is planning to soften the blow on their attacking front by bringing in the want-away striker from Liverpool.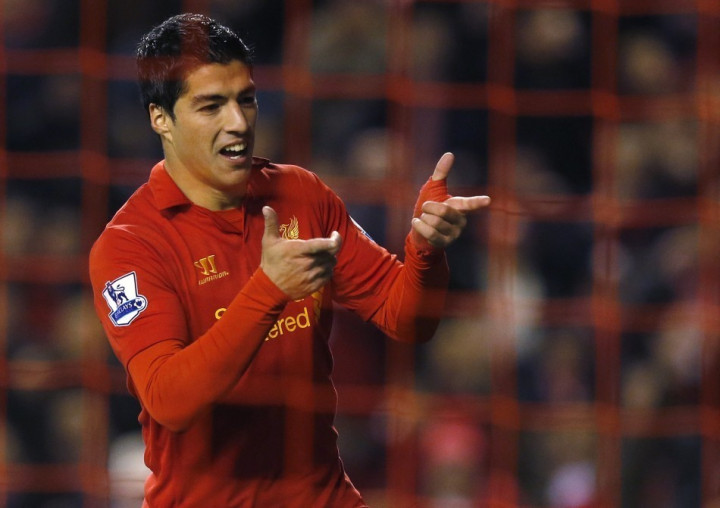 Levy has resisted any bids from Madrid for Bale but with the Spanish giants actively pursuing the forward, it is likely that the north London club will buckle under and give in if they manage to match their valuation. The Welshman was the main focal point of Tottenham's attack last season, scoring 21 goals in the league but failed to help his team qualify for the Champions League, finishing one point behind the Gunners in fifth. Meanwhile, Real's sporting director, Zinedine Zidane, has urged Tottenham to not deny Bale his dream move and complete the transfer as soon as possible.
"It is not unusual when a player knows that Real Madrid are interested that they get excited. There is nothing more prestigious for a player than to wear the white of Real Madrid. If he has expressed a desire to join Madrid then Tottenham should give him permission to speak with us. The chance to play for Real Madrid might only come around once in a player's lifetime and it is understandable that Gareth doesn't want to miss out," Zidane said.
"Last season Gareth was on the same level as Ronaldo and Messi. Those are the sort of players who win you Champions Leagues and League titles. Gareth is already one of the finest players in Europe and has everything needed to become the best player in the world. It is a bit of a cliche but it is true you become a better player playing with better players," he added.
Tottenham will have to match Arsenal's bid of £40m plus £1 and probably exceed the same by quite a margin if they have to secure the player's services. However, the biggest roadblock in Levy's pursuance of Suarez is their inability to provide him with Champions League football, which is the main reason behind the Uruguayan's insistence to leave Anfield. Bale moving to Madrid will also come as a major boost for the Gunners, with the Spanish giants unlikely to swoop in for Suarez, leaving the Gunners with a greater chance of landing their top summer target.