Tottenham Hotspur winger Gareth Bale has hinted at a possible exit from White Hart Lane at the end of this season, if Andre Villas-Boas' men fail to qualify for next season's Champions League. The 23 year old Welsh international has expressed a desire to play in Europe's top competition and a possible move abroad could still be on the cards for the Spurs star.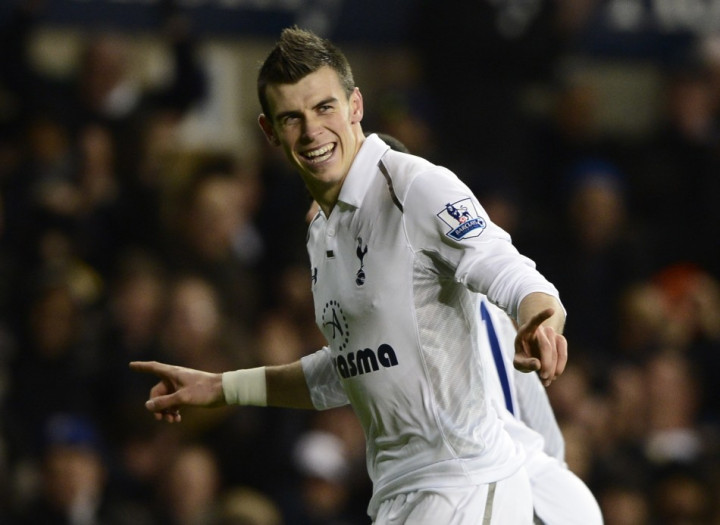 "Everybody wants to be playing in the Champions League. Obviously we were unfortunate not to get in there last season but the UEFA Europa League is the next best thing," Bale explained.
"It would be nice to experience other leagues and other cultures. I've always said I'm not afraid to go abroad. If the times comes and a team that's right comes and in for me, then I'll look at it seriously. I'll see what happens," the forward commented in an earlier ESPN report.
Spurs are presently second in Group J of the Europa League and need only a point from the midweek home fixture against Greek side Panathinaikos to qualify for the next round. Bale has reiterated that nobody at the Lane is taking European club football's second-tier competition lightly.
"We've all put 100 per cent in every game we have played, we've taken the competition seriously and hopefully we can win this one," he stressed.
The forward's comments come after former Spurs' midfielder Luka Modric's quotes. The Croatian playmaker transferred to defending Spanish champions Real Madrid in the summer, after a long and difficult period of negotiations. And announcements of Modric's transfer to Jose Mourinho's side were followed by reports the capital club had also secured first rights on Bale's future transfer. Those reports were initially flatly denied by Spurs chairman Daniel Levy but news Madrid's rivals Barcelona had conceded Bale's signature seems to add to speculation the Welshman is likely to move to re-join Modric at some time or the other.
Incidentally, Modric's comments urging Bale to move to Spain have been predictably dismissed by Spurs boss Andre Villas-Boas, who himself has admitted a potential move for Bale cannot be ruled out.
"Obviously Modric is aware of Gareth's performances because of his love for Tottenham and the fact that he is very connected with him and this football club, but it's completely impossible. We have to protect our assets regarding our objectives. We have to qualify for the Champions League so in order for that to happen we need players that can make the difference. We are not looking to sell," the former Chelsea manager said.