Tim Howard has called on Tottenham attacking midfielder Steven Pienaar to stay at Everton permanently, with the star having helped the Toffees finish off yet another stable and successful season.
Pienaar was part of a very busy deadline day for both Spurs and Everton, with Louis Saha making a permanent switch to White Hart Lane and Pienaar heading north.
And even though Tottenham are currently on the cusp of Champions League qualification, waiting on the result between Chelsea and Bayern Munich for confirmation, Howard believes that Pienaar will want to stay at Goodison Park permanently.
"We've got to get Steven back. This is his home, and second time around, you really feel that," he told the Liverpool Echo.
"They [the players] have handcuffed him to the showers.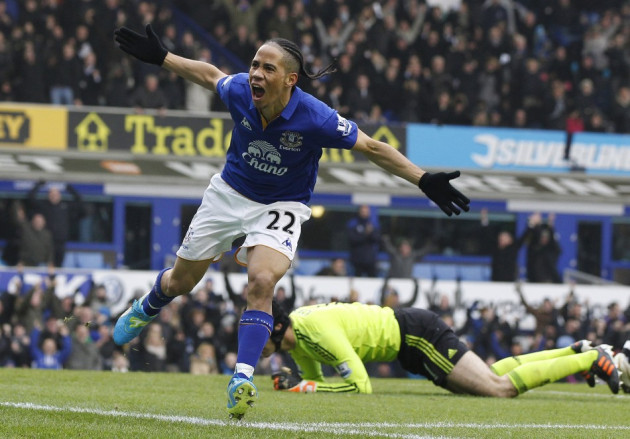 "He's not going back down to London. We tease Steven all the time. He has to stay at Everton. This is his home. He knows it, we know it.
"Hopefully the business side of things can get ironed out and he can be back."
Harry Redknapp has already predicted a very busy transfer window this summer for Tottenham, and the club will be looking to recoup as many funds as possible to buy soem of their coveted targets.
Without Pienaar, Spurs have had a mixed bag of results, going through a lull in form that almost cost them a top four place, but recovering just in time to still the final spot from Newcastle on the final day of the season.
Everton, meanwhile, have made great use of Pienaar while he's been on loan from Tottenham, and Howard believes that the squad will build even further when the summer rolls around.
"We're probably a couple of players away, but I'm sure every team will be saying that," he explained.
"Newcastle have done that. They have five or six guys in attack that can scare the life out of you.
"Seventh is good and we need to finish higher, but from where we were, we can feel proud of ourselves.
"We've shown that we've got it in us if we keep our foot on the gas for the whole season. I think we can do some really good things and everyone's optimistic at this point."
Everton know full well what position Tottenham are in right now, with the Toffees often having been pushing for a top four spot amongst clubs that have had far bigger budgets than themselves.
And with the side currently hoping to get back into contention for Europe, if Tottenham can do a deal for Pienaar to go back to his former club, they will be on their way to keeping some of their best performers this season.