Tower Hamlets mayor Lutfur Rahman guilty of electoral fraud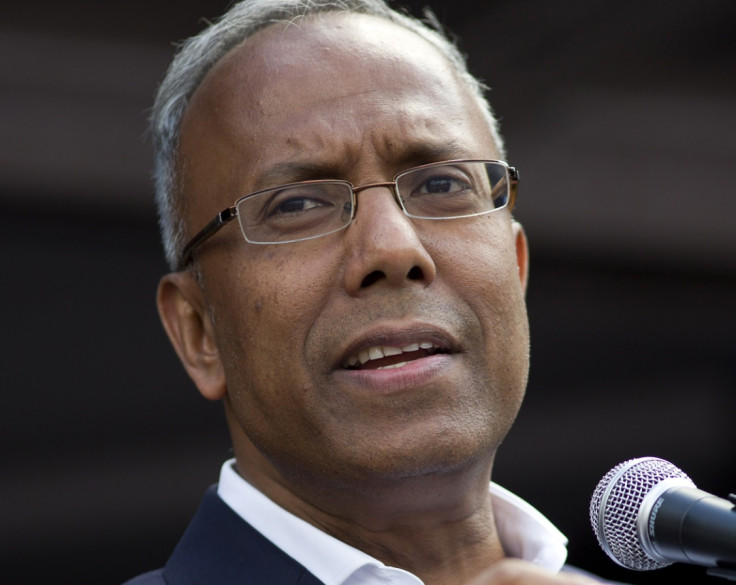 Controversial London politician Lutfur Rahman was dramatically unseated as mayor of Tower Hamlets for corruption offences, by a court.
Rahman - Britain's first Muslim directly elected mayor - was found guilty at the Royal Courts of Justice of corruption at the 2014 local election.
In a devastating verdict for the independent mayor, election commissioner judge Richard Mawrey declared the contest - won by Rahman with a heavily reduced majority - void and banned him from standing for mayor again.
Former Labour Party member Rahman and his political agents was found guilty of making false statements, bribery and corruption.
Rahman was a "ruthless" operator who played the race card and exploited the Bangladeshi community in Tower Hamlets for political power, Mawrey said. Opponents were smeared with accusations of Islamophobia.
"As well as playing the race card, Mr Rahman was determined to play the religious card," the judge said.
The downfall of Rahman came via four voters in Tower Hamlets who took legal action against him. The case lasted 10 weeks.
The judge claimed all councillors in the Tower Hamlets First (THF) group led by Rahman had therefore been corruptly elected.
Rahman had denied the allegations, claiming there was scant evidence against him of malpractice.
"The real losers are citizens of TH especially Bengali community who have been led into sense of victimhood," Mawrey said.
There was stinging criticism as well for community leaders and also the police. Religious figureheads "stepped well over the line" of what is allowed in their campaigning on behalf of Rahman. Meanwhile, police in Tower Hamlets failed to act upon intimidation by supporters of Rahman at polling stations, Mawrey ruled.
© Copyright IBTimes 2023. All rights reserved.